By Wole Mosadomi
Minna — Chairman, Northern States Governors' Forum, NSGF, and governor of Niger State, Dr Babangida Aliyu, has described as insulting and sad, insinuations by certain members of the National Conference that the north was leecherous.
In a statement signed by Aliyu's Chief Press Secretary, Mr. Israel Ebije, the governor said he was saddened that some members of the National Conference described the north as leeches while debating the issue of resource control.
Aliyu spoke Tuesday night while breaking his fast with a group advocating religious harmony, led by Solomon Dalung, in his residence in Minna, saying no section of the country could be separated from one another as they were all inter-dependent.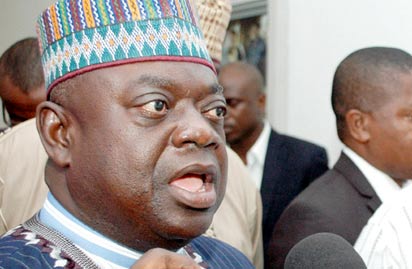 He said: "Only a few days ago, I hosted some members of the National Conference and I was saddened to hear that some members of the conference are calling the Northern states leeches on account of the ongoing debate on resource control.
"For someone to call a section of the country leech is a matter that can cause trouble and that does not need religion or level of education to make it go out of control. Oil is not something that anyone owns and it is sad if some people want to change that law now."
He also noted that religion was not really the problem of Nigeria but politically and economically influenced negative comments, attitude and actions.
Earlier, the leader of the delegation, Mr Dalung had said they were in Minna to solicit the support of the NSGF through the chairman to key into their vision for peace to reign in the region.
He said: "We are not in the wrong place. The Chief Servant is the chairman of NSGF and we are sure that he will help us to convey our message of peace to his colleagues. We have visited the Sultan and now you. We have spoken with the spiritual leader and now we are speaking with the political leader of the north."
He, however, shared Aliyu's opinion on the problems confronting the country, adding that  politicisation of religion had made peace elude the country.