By NKIRUKA NNOROM
STAKEHOLDERS in the Nigerian capital market have endorsed the use of 42.5 cement grades for building construction in Nigeria, saying that the adoption will restore sanity to the construction industry being plagued with building collapse and loss of lives and properties.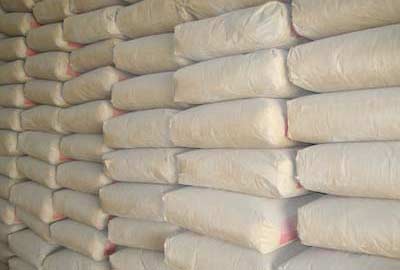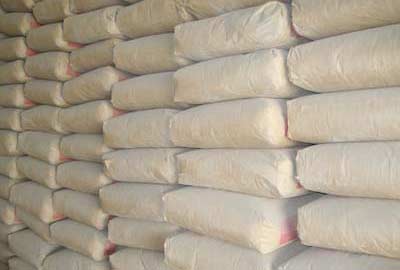 The stakeholders, who include the top management staff of the Nigerian Stock Exchange, NSE, led by its Chief Executive Officer, Mr. Oscar Onyema, investors and top stockbrokers made the endorsement during a visit to Ibese, Ogun State plant of the Dangote Cement Plc.
The visiting team used the opportunity to assess the investment of the Dangote Group in the cement industry and described it as a revolution in the transformation of the economy to a productive one, while expressing surprise at the technologies being used in the production plant.
Onyema, who spoke on behalf of others, commended Dangote Cement's management for near ready stage of work on the two additional lines of three mmtpa which will bring total production at the Ibese plant to 12 mmtpa and the latest technology of equipment.
"What, we have seen here is amazing; the high technologies here. I know for sure that this saves time and cost coupled with the technical capabilities, quality control and the quality of the end product, I can speak on behalf of my colleagues that what we have seen is fantastic and that Dangote Cement is incomparable.
"The caliberation of the sample of 42.5 demonstrated here to show the quality shows that it is the way to go to restore sanity to the construction industry being plagued with building collapse and loss of lives and properties.
"The operations here is impressive, the shareholders have cause to hope for more with more investments ongoing and not only in Nigeria, but across the continent. I can assure you that the stockbrokers here will start talking to their clients about the exploits of Dangote Cement and the profit prospect", Onyema stated.
Also, the stockbrokers assured that they were now better informed and in better position to advise their clients having seen the massive investments by the Dangote Cement.
Earlier, the Group Managing Director of the company, Devakumar Edwin, explained why Dangote Cement could not have been producing lower grade of cement, saying the plant machineries were of latest technologies from leading manufacturers all over the world.
He stated that right from inception, Obajana Cement plant has been of 42.5 grades and also same in Ibese plant, pointing out that with government now talking of 42.5 grades, it means they have seen what Dangote saw long before now.