By Dele Sobowale
"We have six dialysis machines in the Diagnostic Centre. Two are reserved for people with HIV/AIDS and Hepatitis separately, while the remaining four are used for other patients to avoid infecting other patients with those diseases." Prof. A.U. Mbanaso, CMD, Abia State Untra-modern Diagnostic Centre, Umuahia, Abia State, June 13, 2014.
Politics has reached fever pitch in Nigeria; even when the 2015 elections are still seven to eight months away. Not wanting to be left on the starting block, politicians have embarked on doing what they do best – peddling half truths or blatant falsehood against their opponents and in their own favour. The last thing the public should expect is absolute truth from professional politicians. When Louis Howe, 1871-1936, wrote that, "You cannot adopt politics as a profession and remain [totally] honest", (VANGUARD BOOK OF QUOTATIONS p 192), he left us with an axiom which will stand the test of time.
And, of all politicians on earth, the Nigerian breed is in a class of its own. It is the only specie of politicians known globally to practice "Politics without principle" (Gandhi in BOOK OF QUOTES, p 245) and he is not ashamed of it. A Nigerian politician would spend years raining maledictions on the opposition party and then call a press conference one day to announce that he had joined the "devils" he was denouncing just a few weeks ago.
Unfortunately, when Nigerian politicians operate at their worst, my fellow media practitioners forget the strong advice by Malvin Kalb in 1997. Said Kalb, "A journalist [or media practitioner] should be pursuing a fair rendition of truth without regard to popular moods, the journalist should not be swayed by public opinion.." (BOOK p 109). Unfortunately, Nigerian "mediaticians" working for several newspapers have become so partisan they have lost their objectivity. Whatever Jonathan does will be viewed and presented through the prism of biased lenses. For some, the action can never be faulted; for others, it can never be right.
Yet, that is precisely the sort of "journalism" we don't need – if Nigeria is ever to have a chance of making solid progress. And, it is for that reason that I have refrained from being a card-carrying member of any political party. If, as we all proclaim, we want free and fair elections, we must start with impartial "referees and linesmen/women" in the Fourth Estate of the Realm. Being impartial does not mean not blowing the whistle for a foul committed; or even  awarding a penalty, if it is deserved. It means not prejudging every measure taken by an elected or selected public official in advance.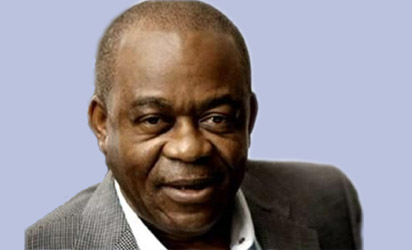 I have deliberately withheld comment on the Pension Bill passed by the Akwa Ibom State House of Assembly because it would amount to the highest form of hypocrisy for me to denounce it when it is only the latest in a series of pension bills passed by governors in APC and PDP – mostly without any protest from those who now denounce Akpabio. On account of this, I made up my mind to investigate and comment on as many cases of controversy concerning the performance of governors in various states – without prejudice to anybody regardless of political affiliation. Selecting a starting point was easy, Abia comes first in alphabetical order and there is a storm of controversy about what had been or not achieved by its Governor, fondly called Ochendo, by the people. So, to Abia, I went.
Just before my departure, there was a news report about Governor T.A.Orji, being crowned as the AGRIC GOVERNOR OF THE YEAR 2014, at the AGRIKEXPO organized by NAFDAC among other sponsors. Remarkably, this is governor being portrayed by his political opponents as a non-achiever. If out of 36 governors a fellow comes first, on food security, I don't care which political party he belongs to, he has earned my deepest respect. My scale of preferences for elected officials is as follows: food first, health second, education third, infrastructure next. Contrary to what most people believe, governments cannot create enough jobs to employ all the people; they can only create the enabling environment for businesses to thrive and create the jobs. Let President, Jonathan or a Governor provide sufficient food for Nigerians to banish malnutrition and I will worship whoever it is – irrespective of party. But, before the deification starts, I will go out and find out things by myself – using official resources and branching out to conduct independent survey. Rest assured I am sufficiently familiar with just about every part of Nigeria not to be fooled by official proclamations. Since AGRIKEXPO had done my "dirty" work for me on Ochendo's achievements on agriculture, I focused next on health. Here, I not only received a rare education on the uses, and especially abuses, of DIALYSIS machines from the Abia State Ultra-Modern Diagnostic Centre, more on that later on, that I could hardly wait till this day to pass the knowledge across to Nigerians. And, I urge everyone of the readers of this article to help pass the message.
Dialysis machines have indisputably served to prolong the lives of people suffering from chronic or total kidney impairment. But, unknown to most of us, they can also result in cross infection if the same machines are used for all the patients. HIV/AIDS and Hepatitis have been identified as possible risks patients dialysed on machines which serve all comers. To the best of my knowledge, only Abia State's Diagnostic Centre has made this life-saving distinction. Years ago, a book titled IN SEARCH OF EXCELLENCE was a global best seller. I learnt only one great lesson from that book. If you are searching for excellence in any field of endeavour in any country, get out, travel wide and see things for yourself. Abia State's Diagnostic Centre can only be described in one word EXCELLENT….
Don't believe me. Go and see it for yourself.