Popular business mogul, Alhaji Rasaq Okoya is our guest in this edition of Celebrity Tummy Talk. At 74, he explains the secret of his healthy lifestyle and why Nigerians should imbibe the habit of eating right always. Enjoy
By Aderonke Adeyeri
To what would you attribute your healthy lifestyle?
I thank Almighty Allah who has spared my life and that of everyone  around me. It is important to know that my source of happiness and healthy living is  God. My life is not complete today without God who has been there for me especially from the cradle to this time. At 74, I owe my life to God and I will continually worship Him for sparing my life up till this time.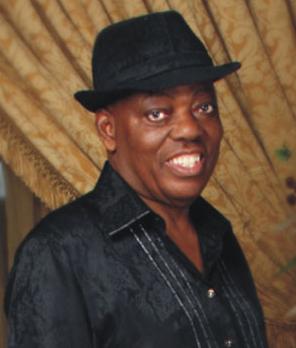 Do you still exercise?
Yes. I indulge in regular exercises to keep fit. Since I discovered the need for exercises, I've always made use of every opportunity that I see. I  also take lots of water too. Water is essential to the body and I will encourage Nigerians to ensure that they drink  water regularly  to  overcome certain  illnesses.
…Your best food
I really do not have a favorite food but I eat very light food and insist on balanced diet. Growing up, my favorite food was rice but as I grew older, I discovered other foods but none of these foods are my favorite.
When it comes to healthy lifestyle, how would advise Nigerians?
Nigerians should add lots of fruits and vegetables to their menu. Their food intake should be balanced. They should avoid eating food that contains cholesterol. Also, natural fruit juice should be taken instead of carbonated drinks. Eating right is the only way to stay healthy.