BY OLA AJAYI
IBADAN — Licking  the wounds inflicted by the defection of one of its lawmakers in the Oyo State House of Assembly, Mr. Ibrahim Bolomope, the leadership of the Accord Party has vowed to use all legal means to ensure his seat is declared vacant.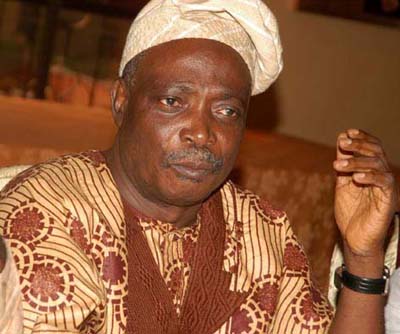 Bolomope, who announced his defection to the ruling All Progressives Congress, APC, after Governor Abiola Ajimobi presented the 2014 budget to the legislative arm, last week, stating troubled conscience as one of his reasons, was elected on the platform of Accord Party in Egbeda State Constituency.
With the defection of the lawmaker, the party which had seven members in the House of Assembly now has five. One of its members had defected earlier before this recent one. APC has 17 members while PDP has 10.
Speaking with newsmen, yesterday, the party's  state Chairman and Publicity Secretary, Alhaji Bashir Lawal and Dr. Nureni Adeniran respectively, in Ibadan, noted that the party would approach the court over the issue in line with section 68, subsection 1(g) of 1999 Constitution as amended.
Adeniran said: "Bolomope was elected as a lawmaker on the platform of Accord Party. "The people of Egbeda Constituency are, however, saying that since he has defected to another party, they will appreciate it if his seat at the Assembly can be declared vacant by the court so that they can send another representative who will fly the banners of Accord at the House.
"It is in line with their wish that Accord has commenced legal processes to ensure that the court declares Bolomope's seat in the House vacant.
"We are putting our hope in the court and as a party that believes that the court is the last hope of the common man. We have a very strong conviction that the court will do the  right thing."
Lending credence to his colleague, Alhaji Lawal hinted that the lawmaker's defection was not a surprise as there was a hint before his eventual declaration.
His words: "The defection did not reach us as a surprise  as the party had all along been observing  his anti-party activities and non-committal stance to party's welfare programmes and his stand on issues bordering on people.
"Even a day before his defection, I called him to verify the information of his proposed defection and he denied it."