By Jude Njoku
MR. Abdul Adesanya (not real names) owns a multi-tenanted property in the Orile Iganmu area of Lagos. Having had some torrid experiences in the hands of his tenants, majority of who were defaulting in the payment of their rents, Mr. Adesanya decided to sell the property to a woman who wanted to use it to run a private nursery and primary school.
One year after buying the property, the lady who hails from the Niger Delta, is yet to take possession of the property. In fact, most of the tenants have vowed not to pack out of the building. Frustrated after several efforts to persuade them to leave, the woman decided to approach the court to effect the eviction.
But to her consternation, the lawyers are using technicalities to frustrate her the more.
Stakeholders who spoke to Vanguard Homes & Property on alleged that foreclosure and repossession laws have contributed to the staggering housing deficit in the country. They posited that these laws constitute disincentives to housing investors.
President of the Nigerian Institution of Estate Surveyors and Valuers, NIESV, Mr Emeka Eleh explained that although it will not sound populist because you can easily be branded anti-people, he asserted that "our laws make it difficult for people to invest in real estate".
"The enabling laws- the foreclosure laws, the power of repossession laws, make it difficult to invest in real estate. Let me give you an example. If you look at the issue of the housing deficit that we have been talking about, which ranges from 15 million to 20 million depending on whom you are talking to, that deficit relates more to the low income end. Why are people not investing in that end? It is because of the challenge of repossession in case of default. The challenge is immense; you can be in court for five to eight years," he noted.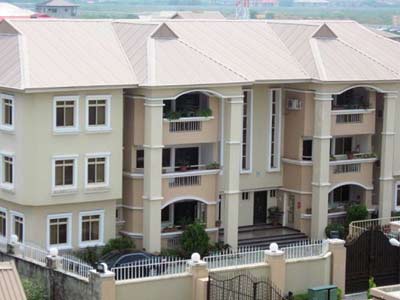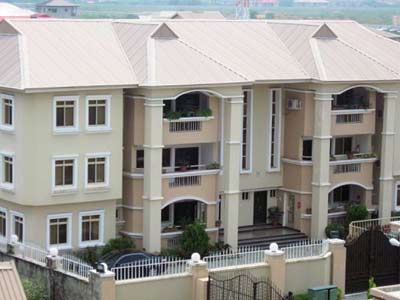 Continuing he said: "Sometimes, I feel sorry for the banks that finance these schemes because even the banks cannot sell a property when a customer defaults. Like I said, it may not sound populist, but all it does is that it creates a disincentive to investing in the housing sector. If the man who has invested in low income houses in Agege or anywhere is sure that in times of default, in one month's time, he gets back his house, the idea of investing in that sector would be high. But that is not the case. What we are saying is this, while we are reviewing the land use act, we should equally review the laws because a lot of our laws are so old that they require reviews as a matter of urgency. And I feel that the appropriate  law that can enable investors to take back their property as quickly as possible would be a great interest to housing development. What we have now cannot work. We have to change our power of repossession laws to create the right environment for investors which will ultimately boost the housing development sector," Mr. Eleh said.
Corroborating his views, the Chairman of the Lagos State branch of the Nigerian Institution of Estate Surveyors and Valuers, NIESV, Pastor Stephen Jagun posited that the laws on recovery of premises have been exploited by most defaulting tenants and their lawyers to hold the landlords to ransom.
Explaining that it is good to protect the tenant, Pastor Jagun opined that the landlord's rights should also be respected. He explained that in advanced countries like America and England, it is illegal for tenants to default in the payment of their rents and once they do, they would be evicted. "But here, you will see a tenant in court with the landlord for four to five years on technicalities. The law of recovery of premises should be fine- tuned," he canvassed.
Buttressing this line of thought, the Lagos NIESV Chairman stated that the Lagos State Government and most private developers, in a bid to avoid the trouble of tenants, are no longer building to lease. Their houses are now sold outright and this trend is not good for those who don't have the funds to buy.
"We should be talking of a robust industry not just building houses to buy. But the question is, those who have the funds to build, how protected are they? They just want to sell and move on which is not good enough," he said.
He decried the practice where lawyers "explore the loopholes in the law to get as much time as possible for defaulting tenants".
But an Abuja-based Lawyer and rights activist, Mr Eze Onyekpere maintained that "It is a fallacy that recovery of premises laws retard housing development". He argued that "the tenant is deserving of all the protection he has under the tenancy laws".
"The premise that tenants hold landlords to ransom under the law leading to this conclusion is not true. Those who hold such views would rather have tenants on the streets at the flimsiest excuse. They belong to the old outdated jurisprudential school that believes that ownership of a house per se trumps the right of fellow human beings to a secure place to live in peace and with full human dignity. This trend of thought is premised on the poor enabling environment where the average Nigerian has been programmed by government to be a tenant in perpetuity.
In other jurisdictions, the amounts tenants pay as rents in Nigeria should have been mortgage contributions towards eventual ownership of housing. Indeed, the rents payable by Nigerians per annum exceed mortgage payments that would have over some years given full legal ownership to the tenant," Mr. Onyekpere posited