WITH the continued explosion in service offerings powered by ICT, it is little wonder that devices of all nature from all nations are finding their ways into Nigeria, and the market, unguarded, unprotected, even largely undiscerning gobbles them up, turning anonymous start-ups into instant millionaires in their countries.
Our compatriots also get into the game by traveling abroad, usually to some South East Asian tiger economy, walk into a factory that tickles their fancy, and after due negotiations, load containers of the product they have chosen and return here to market them. Again, the undiscerning, unprotected market here rewards them many times over.
In the case of ICT products, especially hand-held devices, they are expected to be type approved by the telecoms regulator, the Nigerian Communications Commission before they are marketed to the public.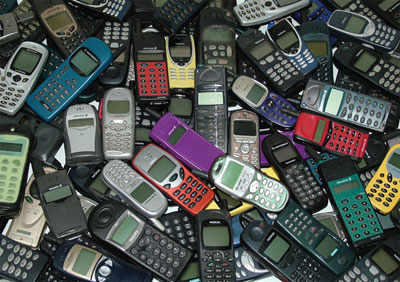 For those who may not know, NCC is empowered by the Nigerian Communications Act 2003 to establish and enforce standards for all telecommunications equipment in operation in Nigeria to ensure that they operate seamlessly and safely within the Nigerian telecommunications environment.
According to the regulator on its website, "all equipment manufacturers, vendors and operators, including customer devices such as mobile phones and wireless adapters, must therefore ensure that their equipment conform to the applicable standards as mandated by the Commission before bringing them into Nigeria."
For the avoidance of doubt, and since the wheel cannot be re-invented, NCC's standards rely heavily on the International Electrotechnical Commission (IEC) and its International Special Committee on Radio Interference (CISPR), the European Committee for Electrotechnical Standardization (CENELEC), and the European Telecommunications Standards Institute (ETSI).
As a result of the application of these standards, no less than 68 different name brands of handsets have been approved for use in Nigeria by the NCC, as at October 17, 2012. The information is there on the NCC portal, accessible to whosoever needs it at the click of a mouse, or even on a handheld device.
But we don't love ourselves. If we do, no single Nigerian will apply for forex from CBN, travel out, and load containers full of handsets that officials of NCC have never set eyes on, let alone approve. But what do we have?
Our ICT markets are full of phone brands and tablet devices that are not type approved by the NCC. I exactly don't know how things should work, but shouldn't the Standards organization of Nigeria (SON) be the agency enforcing NCC's standards at the ports? Or should NCC open offices in the ports and help worsen the congestion scenarios therein?
Amid all these, I have just a word for the ordinary Nigerian. If you need to buy a new handset, ask people who seem more savvy (technologically, that is) than you and be guided. That will be better than buying just any device glued together from South East Asia that will in the long run return poor value for money. As to our importers who go bring these junk, what goes round will come round — they and theirs will become junk to this nation someday.