By THEODORE OPARA
DESPITE the tough times, Toyota Nigeria Limited, last year maintained the number one position on the imported vehicle chart with a total of 19,755 vehicles. The figure represents 40.7 per cent of the total new vehicles imported into the country in 2012 and a difference of 29.6 per cent compared to their total import the previous year when they finished with 15,238 vehicles, and had 29.7 per cent of the market share.
A total of 48,490 new vehicles comprising cars, buses and trucks were imported into the country last year as against 51,290 vehicles in 2011. Coming a distant second and third positions on the chart were Kia and Hyundai which finished the year with 5,034 and 4,259 new vehicles import with 10.4 per cent and 8.8 per cent shares of the market respectively.
Kia and Hyundai  the two leading Korean brands could not repeat the spectacular performance they exhibited in 2011 when they imported over 14,000 vehicles accounting for about 28 per cent of the total import for the year when put together.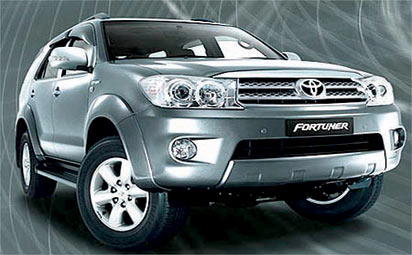 Apart from Toyota which made appreciable improvement, Honda, Mitsubishi (+Fuso) and Ford recorded some progress in 2012. While Honda imported 2,473 vehicles, as against 1,562 vehicles in 2011, representing 58 per cent increase, Mitsubishi Fuso brought in 2,088 vehicles as against 1,898 vehicles in 2011, representing 10.3 per cent increase.
Ford, the fastest selling American brand in Nigeria imported 2,613 vehicles as against 2,523 in 2011, an increase of 3.6 per cent. Ford owed its steady rise in the Nigerian market to the Ranger pickup exploits which has been giving the Hilux a good run in the segment.
Nissan and Chevrolet which showed some spark in 2011 took the rear position on the chart. Nissan was expected to give Toyota, Honda and Mitsubishi a good run in Nigeria, but it performed below expectations with 954 import as against 1,772 vehicles in 2011.
Chevrolet, an American brand which produced in former Daewoo plant in Korea also performed below expectation. Their performance has been blamed on not too aggressive approach of the CFAO Group which is the franchise holder of both Nissan and Chevrolet.