By Laju Arenyeka
Tiwa Savage would be chocolates, black on the outside, yummy on the inside. D'banj would be ice cream; his shades would prevent him from melting in the sun. M.I would be a teddy bear…just a bit taller. Dr. Sid would be designer mouth wash, it's quite hard to give up being a dentist. Two face would be a coin; it's not hard to imagine why.  For P-square, it would be hard to tell, they'd be wrapped in a square box.
This is NOT the news
A wild imagination can take you anywhere, including into a great deal of trouble. But who cares, it's much more fun to imagine the scenarios below and not worry about the consequences. Abeg o! This is not the news.
Prince Harry marries a Nigerian girl
The most eligible bachelor in the world, and younger brother of Prince William last week married a Nigerian born farmer, Amina Ibrahim. Harry met Amina on a tour of Nigeria last year, as an ambassador of the Food and Agriculture Organization to improve farming practices in Nigeria.
The Queen of England described it as a 'match made in heaven' when she broke Kolanuts with her new in laws over a bottle of palm wine. Apart from the customary flogging of the groom at the traditional marriage, the queen was said to have enjoyed the ceremony and is very much pleased with the union. Her words: "I am most excited about having great grand children of African descent; the world we live in is now a global village and we cannot but move with the tide."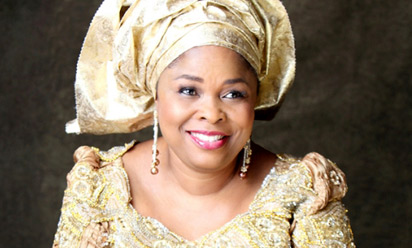 Patience Jonathan runs for president
Patience Jonathan, wife of Nigerian President,Goodluck Ebele Jonathan has declared her intentions to run for president in the next Presidential elections. Mrs. Jonathan says that she was inspired by the wife of former U.S President, Hillary Clinton and wishes to follow in her footsteps.  The Dame has already begun her campaign, with its headquarters in one of her numerous boutiques in Abuja. "There are two things I love," she said, "fashion and politics."
Okonjo-Iweala dances etigi
Following in the dance steps of former President Olusegun Obasanjo who danced the gwamgwam style in Ghana, minister of Finance, Dr. Ngozi Okonjo-Iweala chose to be more patriotic to her nation by dancing etigi.  Rumours have it that while dancing to the Iyanya hit single 'Kukere' the signature scarf of the Harvard graduate fell to the floor, but that did not deter her dance steps.
Pasuma Wonder releases hit R n' B single.
Fuji star, Pasuma Wonder has just released a hit R n' B single tagged 'Love Unconditional.' The video has steamy scenes featuring the singer and Nollywood actress Genevieve Nnaji. The song is purely in Queens English and has its video directed by Kemi Adetiba.