Constipation – is one of the easiest conditions to treat, and numerous sweet foods effective at treating intestinal blockages include the following:
Blackstrap molasses
Incredibly rich in trace minerals such as iron, copper, and manganese, blackstrap molasses – a thick syrup sourced from the sugar cane refinement process – has effective laxative properties.
Indeed, drinking two teaspoons of unsulfured, organic blackstrap molasses mixed with boiled water first thing in the morning is an effective stool softener that promotes long-term regularity when consumed daily.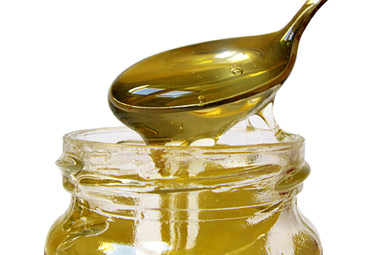 Xylitol
Aside from being good for teeth and weight loss, this sugar substitute also serves as a natural colon cleanser, especially when taken in larger quantities.
Dark chocolate
Has significant antioxidant properties and  capacity to improve bowel functions due to its high magnesium content. Eating a few pieces of dark chocolate after a healthy meal doubly improves body's chances of unblocking accumulated matter.
Raw honey
Raw, unprocessed honey retains all the essential minerals and enzymes that would otherwise be lost if it were processed. It has an extremely positive effect on the digestive system. Drinking a mixture of raw honey and warm water 30 minutes before a meal invigorates the intestines and prepares the digestive system for heavier nourishment.