Sokoto – Bishop Hassan Kukah, Catholic Bishop of Sokoto Diocese, yesterday, tasked Nigerians to work towards building a united nation devoid of religious, ethnic and political sentiments.
In a Christmas and New Year message made available to newsmen in Sokoto, Kukah said Nigeria would continue to remain as one entity, and  stressed the need for all and sundry to work towards the promotion of peace and unity.
Bishop Kukah commended the Federal Government for resuscitating the rail haulage from Lagos to Kano, adding that the gesture would fast-track the socio-economic and political growth of the country.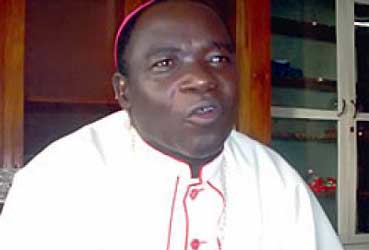 He commended the National Assembly for early passage of the 2013 budget, adding "it is a good omen for the nation's nascent democracy."
The bishop, however, called on President Goodluck Jonathan, governors and local government chairmen to "rethink the issues of the massive and unacceptable hemorrhage of the state funds to service lifestyles.
"This has become clearly unacceptable and untenable with the principles of good governance in the country."
He also called on the Federal Government to evolve concrete measures at addressing the insecurity situation in the country.
Kukah called on the government to adequately equip the security agencies to enable them deal with the current security challenges.