By JOHN BULUS
• I will not stop criticizing you, Obasanjo tells Jonathan  • He may not go beyond  2015 — Dokubo Asari
The political feud between incumbent President Goodluck Jonathan and ex-President, Olusegun Obasanjo has apparently deepened.  Worst still is that President Jonathan's strong supporter and kinsman, Alhaji Mojahid Dokubo- Asari may have also ditched him, saying the President may not go beyond 2015. Saturday Vanguard's JOHN BULUS analyzes the situation and its consequences.
Long before now, the atmosphere has been heavy with a possible eruption of face-off and rancor between the godfather and the godson. Unfortunately, such has come to define the African political landscape, Nigeria inclusive. The surprise, however, is that the face-off was not expected this soon. But some analysts believe that the sooner it happens, the better for the warring parties, and then, the rest of the polity.
President Goodluck Ebele Jonathan may just be currently running the risks of losing his staunch supporters who have, understandably, given all to see him rise to the top of his political career.
Regrettably, the situation has escalated that it could not be hidden from the public glare anymore. To this end, two names stand atop in the discourse of President Jonathan's geo-metric rise to politics. They are: Former President Olusegun Obasanjo and the Leader of Niger Delta Peoples Volunteer Force (NDPVF) and former President of Ijaw Youth Congress (IYC) Alhaji Mojahid Dokubo Asari.
This is outside volumes of other names which included those of 'ordinarily' Nigerians who paid the supreme price in Bauchi State and beyond in the course of executing the election that brought Jonathan to power. But at the moment, it does appear that things have indeed, fallen apart between the President, his political godfathers and allies.
The Big Issue:
The name of the game is politics. The interest is the presidency of Nigeria and the time is 2015. This is the big issue that has generated so much dust. There is no gainsaying of the fact that Nigerian political gladiators in the ruling Peo ples Democratic Party (PDP) are falling  over each other on who grabs the ticket for the Presidential contest in 2015. While President Jonathan is still keeping mum on the issue of a possible re-contest, speculations are rife that he is seriously contemplating another shot at the Presidency. But powerful vested interests are losing sleep over his "gluttonous" ambition.
These are people  in their estimation think that the President may not have lived up to the expectations of most Nigerians who voted him to power in 2011. They have their points:  insecurity, growing rate of unemployment, total collapse of social infrastructures, policy inconsistency, corruption, non-decisiveness and loss of touch with the people. And consequently, their anger had risen, thereby necessitating a thought to shop for a replacement.
Obasanjo and Jonathan's Relationship
To state that former President Olusegun Obasanjo was not instrumental to the Presidency of Dr. Goodluck Jonathan is to be tacit with the obvious truth. As a sitting President in 2007 and a smart party man, Obasanjo ensured the nomination of Jonathan (Governor of Bayelsa State then) as a running mate to former President, late Umaru Musa Ya'Adua in the 2007  PDP primaries as against the presidential ambition of Sir Peter Odili (Rivers State Governor then) and others. Analysts say President Jonathan was nowhere close to the scene of presidency but for the circumstantial event that threw him up.
Essentially, much of Obasanjo's role was to be seen in 2009 and 2010 when late Ya'Adua became sick and was hospitalized abroad. At a time the issue became highly politicized, it was Obasanjo who spoke out in his usual candour and advised late Yar'Adua to take the path of honour and relinquish power. Though this singular comment drew the ire of Yar' Adua's handlers against Obasanjo, one thing stood tall in the minds of many analysts: Obasanjo by implication advocated the handing over of reins of power to Vice President Goodluck Jonathan then which later consummated his presidency.
Yet again, Obasanjo would not stop. In the build-ups of 2011 elections, Obasanjo defiled all odds, opted and supported the candidacy of President Jonathan.
Surprise was later to greet the faces of most Nigerians when it became news within the public spheres that a face-off was brewing between the power-brokers over 2015.
Obasanjo's Outburst/ The Feud
Former President Obasanjo is widely known for his candour. Recently, at a function to mark the 40th anniversary of Pastor Ayo Oritsejafor's call to ministry at the Word of Life Bible Church, Warri in Delta State, he ventilated his feeling on the Boko Haram insurgency, stressing that President Goodluck Jonathan is not decisive in tackling the menace. Obasanjo then asked Jonathan to learn from the measure he (Obasanjo) took to end the militancy in Niger Delta precisely in Odi, Bayelsa State in 1999.
"They (Boko Haram) stated their grievances and I promised to relay them to the authorities in power, because that was the best I could do. I did report. But my fear at that time is still my fear till today. When you have a sore and fail to attend to it quickly, it festers and grows to become something else.
"Whichever way, you just have to attend to it. Don't leave it unattended to. On two occasions, I had to attend to the problem I faced at that time. I sent soldiers to a place and 19 of them were killed. If I had allowed that to continue, I will not have authority to send security whether police, soldier and any force any where again. So, I had to nip it in the bud and that was the end of that particular problem.
"If you say you don't want a strong leader who can have all characteristics of leadership including being God fearing, then have a weak leader and the rest of the problem is yours."
He further argued that "the beauty of democracy is that power rests in the people, and every elected person would seek your votes to come back. If you don't want him, he won't come back. He noted that people had been saying that he brought President Goodluck Jonathan but what they have failed to admit is that he didn't give all the votes that brought the man to power".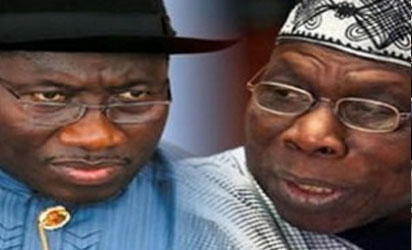 Jonathan's Reply
Barely a week after Obasanjo made the statement, President Jonathan in his Presidential Media Chat last month replied him, saying that the military measure taken by Obasanjo did not yield any positive result as innocent people, including women and children, were killed.
"It was old men,women and children that were killed. None of the militants was killed. Bombarding Odi was meant to solve a problem but it never solved any. The attack on Odi never solved the militancy problem."
The President also stated that there was no negotiation going on with the Boko Haram sect because it remains a faceless group. "Presently, government is not dialoguing with Boko Haram. There is no dialoguing between Boko Haram and government. Though there was a news item talking about dialogue, but Boko Haram is still operating under cover; they wear masks; there is no face. So, we do not have anybody to discuss with."
I will not stop talking—Obasanjo
But Obasanjo won't stop talking. He said early in the week when he played host to the National Chairman of the ruling Peoples Democratic Party (PDP), Alhaji Bamanga Tukur, in his Hilltop country home, Abeokuta, Ogun State capital that he has the obligation to express his concerns on issues in the country.
"The country, the party and government would remain my primary concern, because, if there is no Nigeria, there will not be a party, and if there is no party, there will be nothing to govern on the platform of the party. If there is anything that requires my own comment, position or views, I will say it. It is only when you kill me that I will stop doing so. It is my passion, patriotism and love that will continue to make me say my own. If it is the party that I see that something is inimical to the growth, I will talk".
Dokubo Asari's Meal of Surprise
Alhaji Mohajid Dokubo Asari is not just President Jonathan's kinsman. He is also his Man Friday and dependable ally. He may not be traced to partisanship in politics, but Asari is a die hard supporter of Jonathan's presidency consequent upon the fact that they are both Ijaws from Niger Delta community. Earlier this year, Asari, former Ijaw Council leader and freedom fighter in the midst of growing controversy surrounding 2015 stated that President Jonathan will occupy Aso Villa for eight years.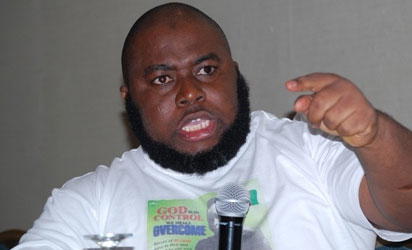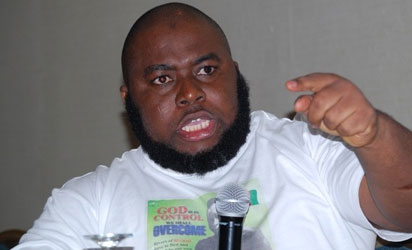 Even when Boko Haram told Jonathan to convert to Islam as a condition for cease-fire, Asari described that as 'arrant nonsense' and threatened war with the North should threats against Jonathan persist. But to everyone's greatest chagrin, in a manner akin to that of Obasanjo on the Presidency of Jonathan, Asari made a u-turn last week and declared in a Press Conference in Abuja that the President may not go beyond 2015, saying his government has lost touch with the people.
He said: "I want to start with an Ijaw proverb which says: the eye watched its seven children to death, instead of advising them, it was just looking at them until they died; while the mouth talked its only child to life and success. We have continued as Ijaw people and the entire Niger Delta and South-South to support the presidency of President Goodluck Jonathan, but a time has come when silent cannot be
golden. We have to speak out on issues that are very critical on the survival of our people, the survival of the people of the South-South and the South-East which is the political base of Goodluck Jonathan.
Jonathan is surrounded by very greedy people who are only in the presidency to enrich themselves at the expense of Goodluck himself. This brings us to another Kalabari proverb which says: where there are elders, a goat cannot be allowed to deliver tied to a stick. If we don't talk and we continue to brush it aside, tomorrow, we will be blamed and people will say: Mujahid Dokubo-Asari was around when Goodlcuk Jonathan was president, and he didn't talk, then I will be an accomplice and accessory after the fact.
"I have benefited immensely from Goodluck Jonathan with my stake, but benefit alone is not enough to make me to keep quiet when the period is very challenging for our people. First, there was no need for Goodluck Jonathan whatsoever, to disagree with Olusegun Obasanjo. I don't like Obasanjo, I don't like his face, I hate him, but he was instrumental in bringing Goodluck Jonathan to power. And the greedy people around Jonathan have not managed him enough, to the extent that the president and people around him will allow Jonathan to disagree with Obasanjo openly.
"And if you check, all the people who supported Goodluck Jonathan and fought to bring him to power, have openly disagreed with him, what was the cause of these disagreements. These are the questions we want to put out to the president.
"It is alarming because the South-South must have its uninterrupted eight years tenure which is constitutional, but with how things are going under Jonathan's watch, we are afraid that we may not be able to have our eight years tenure, because there will be no magic about it, if it is going to be one man one vote.
"Some people say Obasanjo is manipulating Goodluck Jonathan, that is why Jonathan is disagreeing with him, and we ask: what has Goodluck Jonathan's government achieved to show that it is a departure from other governments that have existed since 1956? For us, nothing has changed. It is still business as usual. So what are the advice that Obasanjo gave to Jonathan that were so difficult for him to fulfill, that made him decide to fall out with Obasanjo?
"Obasanjo was instrumental and manipulated the process that illegally removed Diepreye Alamieyeseigha as governor of Bayelsa State and installed Jonathan as governor, made him Vice President, fought for him to become acting president and also fought for him to become president of Nigeria.
Apart from Obasanjo, there are so many people who supported Goodluck Jonathan, some have been pushed out by those who were not there to give him any support, while some others are trapped and they cannot talk. Monkey no fine, but the mama like am. But then, if the ugly monkey becomes so rascal, the mother will desert it because if the mother continues liking the ugly monkey in it rascality, she too will die with the ugly monkey, after all she has more than one monkey child.
Asari continued:  "I have known the president for more than 20 years, and I know he is a very simple, humane man, but he has allowed himself to be imprisoned by people around him, and this is what we are saying that this must stop."