BY PETER EGWUATU
The Central Bank of Nigeria (CBN), yesterday, lambasted telecommunication operators in the country over poor services, saying there was need for them to invest more in their facilities given the huge money they earned from Nigerians.He also  criticized the use of dollar as a second national currency for the country.
The apex bank also advocated the need for banks to establish consumer protection units as part of measures to address some of the challenges of its cashless initiative.
The CBN called on banks to lend to the real and agric sectors of the economy, while allowing the capital market to play its role of providing long term funds, saying there was a mismatch of funding in the Nigerian financial system. According to the bank, this does not augur well for the growth and development of the economy.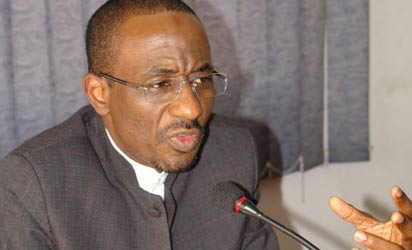 Governor of CBN, Lamido Sanusi, who stated this at the 2012 forum of Bank Directors Association of Nigeria (BDAN) in Lagos, said: " If I was the regulator of the telecom industry I would not renew the licenses of telecommunication operators because of their poor services until they were able to invest more on their facilities. These operators are making much money from Nigerians and are giving us poor services. It should not be allowed to continue in this way. There should be condition of guarantees in terms of their services if their licenses should be renewed."
Commenting on the use of dollar as second national currency for Nigeria, he said, "It is very bad and improper for Nigerians to use dollar as second national currency."