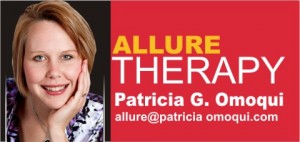 Across the board, the United Nations, National Governments, NGO's and Non-profit organizations are realizing the essential role that volunteers play in moving communities and nations forward in their development. Consider the words of Kofi Annan, "If our hopes of building a better and safe world are to become more than wishful thinking, we will need the engagement of volunteers more than ever."
The need for volunteers is urgent. A spirit of selfless service is crucial now to help Nigeria develop and succeed.
What is a volunteer? A volunteer is a person who works without payment for time and services on behalf of others or on a particular cause to promote good. The great news is that ANYONEyes, anyone willing to offer servicecan be a volunteer. Dr. Martin Luther King, Jr. said it clearly: "Everyone can be great because anyone can serve. You don't have to have a college degree to serve. You don't even have to make your subject and your verb agree to serve. . .You only need a heart full of grace. A soul generated by love . . . ."
Every day we hear plenty of people talk about the need for positive change. We talk about it ourselves. We may have grand visions, yet few step forward to make them a reality.
Meet Ogunyemi Bankole Taiwo. He was born on May 1, 1985, and grew up in Oshodi, Lagos. He studied Chemical and Polymer engineering at Lagos State University. In 2008, his Industrial attachment at the NNPC took Taiwo to Warri. His stay there was life changing. It sparked in him a dream for changing the image of Warri.
In a recent interview, Taiwo told me, "That was when it all started. . . Most people who have heard about Warri view it as one of the most difficult and unsafe regions in the Worldknown for militancy, kidnapping and gruesome crises. The young people are most especially affected by this image. Hence, when it comes to job interviews and visa applications by indigenes of this region, applicants get disenfranchised and marginalized for fear that they might become rebels. So we came up with a brainstorming session on how we could rebrand the local and international image of Warri. The Warri Makeover was designed and packaged to help rebrand the image of the Warri youths."
That dream grew. It led to an intense eight months of planning and preparation. It culminated in the Warri Makeover Event held March 25 and 26, 2011.
With great focus, passion and determination, Taiwo and his team of volunteers overcame many obstacles and held a successful event. For his work on the Warri Makeover event, Ogunyemi Bankole Taiwo received Samsung's Real Dreams Project Award for "The Best Use of Advocacy by Afterschool Development Center."
Because Taiwo's story inspired me, I share it with you. My hope is that together we can open our hearts and minds to new possibilities. We can begin to initiate powerful, meaningful transformation in our own communities.
What did it take to put this event together?
Well, it took a large amount of doggedness and passion. It took us our time, money, family, relationships and life being at risk. The first thing we did as an organization was to relay the vision to the local government chairman, Hon. Mofe Edema, who applauded us for coming up with this laudable project. Immediately he pledged his support by endorsing the event. During one of our meetings we initially mapped out during one of our meetings what WARRI MAKEOVER was going to be about: peace keeping and conflict resolution, planting of eco-friendly trees to combat the climate change and painting of public schools to help change the societal look and build a good and beautiful image in the hearts of students. We strategized on what the event would look like, who we would get involved, how many faculties would speak. . .and most importantly, how to raise funds.
Immediately, we started publicizing the event via the social network. We called friends and families to assist us. We visited media houses, wrote letters of invitation to speakers, travelled back and forth to Lagos to source for paint manufacturing firms and request for paint donations.
The Local Government Chairman helped us to Highmark the schools to be painted among the three ethno-geographical districts. . . We knocked on all doors knock-able for fund raising. None opened up, even up to the state level.
What role did volunteers play in this event?
Without the volunteers, much would not have been done. They helped plan the event. They helped with financial resources. They provided their cars for movement around Warri. . They travelled for fund-raising. They had platforms to speak at the school assembly. They helped in publicizing the event and taking care of the management of the online social networks of the event. The volunteers were accessible and also passionate about the vision without being paid a dime.
From your perspective what made the Warri Makeover a great success? What were you able to achieve.
We were able to demonstrate that young people can be synergized in a process to help rebuild the community by doing a social project for free, not like the NYSC where they expect a certificate. We were able to help shape the vision these young students have about beautification and global development via the painting. We were able to reach a communiqué agreement. We were able to help rebrand the image of Warri such that people can see that a new Warri is emerging.
We introduced initiatives and plans like MADE IN WARRI, FORUSBYUS, WAFFY247 (AN USHAIDI KIND OF MOBILE APPLICATION PLATFORM FOCUSED ON KIDNAPPING AND CRISES NEWS which was unveiled during the event).
The event gave us a platform to help re-create our environment and make it sustainable with the planting of trees. We have accomplished the re-birth of a new set of young people passionate about social change. Our goal is that in the next two years, Warri will become a most sought after region globally.
Why do you think people should become volunteers?
People should volunteer because it gives them leverage. I have always volunteered all my life, from the Boys Brigade to becoming a school volunteer at Jets clubs, to becoming a volunteer and a youth leader in school. I volunteered to be in charge of the IT management during one of the trainings I attended at the Afterschool Graduate Development Centre. I became the first trainee by the same firm to be given an internship position. This allowed me to attend conferences. This placed me at the cutting edge to meet great speakers. I built networks with sought after individuals.
Really, I would not be where I am today if not for God via volunteering. Like I tell people, if you need a job in Shell, Chevron, Mobil, or Goldman Sachs, write to them. Tell them that you would like to volunteer without pay to gain work experience. Tell them that if they don't find you competent enough, they can reject you after one week. Nobody rejects such passion. You may find your way into becoming the MD of a firm one day. Volunteering is a key to social development. Knowing this has made me open a Facebook page tagged "Who Wants To Be a Volunteer?" which currently has more than 80 members.
What place does volunteering have in Nigeria?
Yes. Volunteers can help develop Nigeria. I think Nigerian youths should start looking in this direction to make things happen in their lives. We don't have to wait for the government to fix things. We can definitely fix things ourselves.
If you have questions about volunteering, consider reaching out to Taiwo on Facebook or create your own path. The fields for volunteering are ripe for harvest. Find one and get to work.