BY LEKE ADESERI, South West Regional Editor
LAGOS—KEY officials of the Congress for Progressive Change, CPC, including the Presidential running mate, Pastor Tunde Bakare and General Muhammadu Buhari's spokesman, Mr. Yinka Odumakin, yesterday, condemned the alleged plot to scuttle the May 29, 2011 inauguration of President Goodluck Jonathan.
Authoritative security sources last week said they were aware of a meeting allegedly held in Kaduna to plot how to scuttle the President's inauguration at Eagle Square, on May 29.
Vanguard learnt that those who attended the parley in Kaduna, had sought to set off a conflict between their supporters and security agents  towards portraying  that Nigeria was engulfed in insecurity.   CPC spokesman, Mr. Yinka Odumakin, who reacted to the development, told Vanguard that he was aware and would not be surprised by any move in that direction.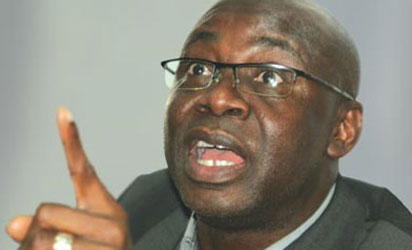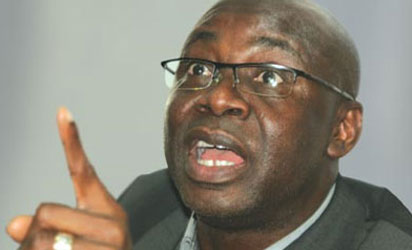 Odumakin said: "It is a tissue of lies. We have seen their kind of tactics before under Sanni Abacha and others where they do everything to justify a crackdown on their perceived enemies. For us at CPC, we don't condone violence in any form."
For Pastor Bakare, the CPC vice presidential candidate, who said he was speaking from a construction site, moves to link the plot to CPC should not be contemplated at all.
Bakare said: "Everything in the country is tense now, so we should not heat up the polity further. I am a patriot, I am not interested in taking lives or destruction. Those who benefit in destruction of their country, woe unto them."
Government said last week that it uncovered plans to disrupt the May 29 inauguration. According to the security reports, the group was said to have planned to instigate riots in some northern states, in the hope that such action would precipitate reprisals from some southern states such that the security agencies would be fully engaged.
Extremist religious groups
The reports also said the group had intended to penetrate extremist religious groups to get them on board in the plot to undercut security and attract international attention.
It was further learnt that the group had considered circulating some false but sensitive information about the government through some foreign media outfits to cause disaffection. To which end, some northerners working with the Federal Government, particularly, Vice President Sambo, and the Principal Secretary to the President, were to be labelled anti-people and marked for attacks.
An online report quoted excerpts from the security report as saying the group had deliberated on circulating seditious messages, adding that the group had planned to circulate pictures of President Jonathan kneeling down before a renowned pastor  in Lagos. The picture was to be circulated as evidence of religious bigotry by the leader.
The report stated: "In addition, the group planned to engage the services of some sympathetic media houses, with the hope of recruiting the youth in rural areas, to act as foot soldiers. It was also gathered that some top civil servants would be reached to sabotage projects of the administration and ensure that the government would not make any progress."
"They had also planned a sustained campaign of calumny against the government, via social media, such as Facebook and Twitter. Text messages were to be utilized to show that the post_election violence was a sign of antagonism between Christians and Muslims."
The group, it was  learnt planned to clandestinely cause violence in institutions of higher learning which would eventually take ethno-religious dimensions.