Governor Ibrahim Shema of Katsina State has robust political antecedents.  A lawyer by training, he was the deputy national chairman of the Peoples Democratic Party (PDP). He worked closely with the late President Umaru Yar'Adua when he was the governor in Katsina before succeeding him.
Only recently, he was the coordinator of the north-west zone of the President Jonathan/Sambo campaign. Now, he is seeking re-election via next month's polls.  In this interview, Shema speaks on the controversial zoning of the presidency, the speculation that he is no longer in good terms with the family of his mentor, the late Yar'Adua, the strength of the opposition party, CPC, in Katsina and that of its presidential candidate, General Muhammadu Buhari, violence across the country ahead of  the general elections and his experience as the Katsina chief helmsman. Excerpts:
BY WALE  AKINOLA
Less than a month to the general elections, there are reported cases of violence and intimidation everywhere, especially of political opponents. Are you not worried about the scenario?
It is certainly a thing of deep concern to be in a situation like this in any country, not only because elections are coming soon. Democracy, as an instrument of governance, has rules and regulations. And, the democracy that has succeeded in other nations is due to the prevalence of rule of law in those places, which was what the late President Umaru Musa Yar'Adua was trying to preach when he was alive, because democracy can only thrive if all the players respect the law.
But, in a situation where there is desperation for power, the national interest takes backstage and private, individual or group interest takes the centre-stage, and there is going to be a problem. So, all of us politicians must dedicate our minds to the service of the nation and its people and must understand that to practise democracy, we must follow the rules. Without obedience to the law, we will continue to wallow in this kind of situation and it is not going to help our democracy, which is young and growing.  So, corrections must be made, bold steps must be taken and people in authority must learn to be fair and equitable to all players, no matter who they are, were or what they do.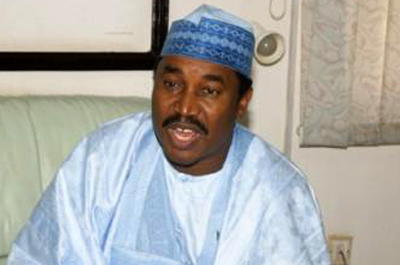 The absence of equity and fairness, often times, makes people to want to take the law into their hands. If people fear that they cannot get justice and fairness in the scheme of things, sometimes there is a reaction. The bulk of these activities, I can tell you, in Africa and, I believe in Nigeria, has some connection with poverty, ignorance and illiteracy. It is these three factors that affect our democratic growth and stunt the growth of this nation in the socio-economic and other sectors. This is because if the issue of corruption is high, it is one way or the other connected with poverty, same for violence and other issues. Even if there are no elections, because of the high rate of unemployment, you find that there are ready armies of youths to be deployed by any wicked group or individual to unleash mayhem on the society. We have seen that happen on excuses of religion, tribe, election, etc, but the real truth of the matter is that people use other people's poverty to drive in their ambition or interest or whatever. So, I think all the stakeholders in Nigeria must resolve to work together for a peaceful and successful democracy and must work against the fundamentals that actually work against our nation, its well-being, peace and security.
You were the coordinator of the Jonathan/Sambo campaigns in the North-West and some people say the zone has been the most difficult for the campaign organisation to penetrate. What is the experience like?
You see, sometimes you have to appreciate the fact that a lot of the stories that go into the media are not necessarily accurate. They are planted sometimes to serve certain political interests. Take Katsina State, for example, you observed our campaigns from one point to the other, you have seen what is happening on ground and compare it with what you read or hear in the media. When you leave Katsina, compare what you have observed with what you have read about it and its politics and what you would even read later and you will find out that it doesn't tally. There is no nexus, no connection; they are poles apart. Sometimes people are fed wicked lies, fabrications, half-truth and falsehood almost on daily basis, not only about Katsina, but also about issues of politics in Nigeria.
Are you saying, for instance, that the Congress for Progressive Change (CPC), presidential candidate, Gen. Muhammadu Buhari, who is from Katsina State, is not going to be a factor in what is going to happen in the coming elections?
…………..

Read Gov Shema's response and the full interview in tomorrow's edition of Sunday Vanguard.