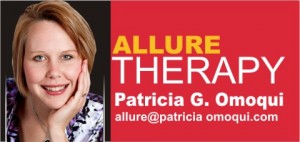 This week a reader emailed me, "I have found my life purpose. I have a clear picture of my dreams, but it is not an easy path. I feel discouraged. Some days are so difficult. What do I do?"
I admire the honesty of this reader. Too many of us put on a brave face and pretend to others that it is all simple when we are silently struggling. Walking the path to your dreams is often a road full of unexpected obstacles and opportunities. Yes, THERE ARE CHALLENGES. I experience them. My clients regularly report them. No shaking! It is exciting to follow your heart and pursue your dreams and it takes a tremendous amount of dedication to stay focused for the entire journey. You have the power to navigate these seeming roadblocks.
Guess what? The difficulties are there for a reason! Allow them to teach you, to increase your understanding, to help you grow more fully into being the person you are created to be.
Does this common life issue strike a chord in you? In the Afterword of my new book, Clarify Your Purpose and Live It, I lay out seven powerful keys to success. Let me share them with you.
Key 1: Your dreams are YOURS.
Only you can determine what makes your heart sing. No one can pursue your dreams for you. No one can force you to do this. The vision and the motivation must come from inside you. It must sustain you on your journey. When things seem tense and the outlook appears bleak, only you can know that you are exactly where you need to be to remain true to yourself.
Key 2: Create a supportive team.
Surround yourself with friends and family members you can trust. In dark moments when you are unable to hear your heart's song, you want people around you who can sing it back to you. Adventurers can benefit from having as a sounding board, those who understand the challenges they are facing. Seek as a mentor, someone who can offer 20/20 hindsight to provide you with needed foresight.
Key 3: Do not be surprised to encounter naysayers.
Do not be caught off guard when someone questions your dreams or scoffs at your goals. Accept this. It is part of the journey. It is up to you to believe in the value and beauty of your own dreams. When you are faced by a naysayer, do not interpret their comments as a personal affront. Instead, take what they offer under advisement. When you are alone, ask yourself, "What helpful insights can I gain from that interaction?" Then listen to your inner guidance and follow your heart. This is your life, not theirs. To maintain your balance, spend time with people who are also focused on fulfilling their life purpose.
Key 4: Be humble and honest.
The path to your dream may not always seem clear. You will no doubt experience times of uncertainty. It is okay if you do not know the next step or the solution to the current problem. Let go of your pride and be willing to be in the unknown. Relax your mind and open to hearing the answers you need.
Key 5: Challenges will mature you and help your dreams to evolve.
Almost always, manifesting a dream into reality is a slow process. Often it feels as if you take a step forward only to be set a half-step back. You think you have found the perfect opportunity. Then you discover crucial information: somehow this "golden opportunity" is not for you. It is natural to feel disappointment; however, choose not to wallow in frustration. Life inevitably takes surprising twists and turns. Choose to believe that everything happens for a reason. Calm down. Ask for clarity. Use the insights you gain from each experience to adapt and grow your dreams. As Martin Luther King, Jr. once said, "The true measure of a man is not how he behaves in moments of comfort and convenience but how he stands at times of controversy and challenge." When life seems most difficult, it is actually offering you the chance to draw on the deep power that resides within you.
Key 6: Find a positive a way to deal with "failure."
Every new situation you encounter, every new skill you tryno matter the outcomeresults in growth. "Failures" are opportunities to gain understanding and wisdom for your next attempt at success. That is what Thomas Edison thought. When criticized for his many failures to make the first incandescent light bulb, he responded, "I have not failed. I have just found ten thousand ways that do not work." Always remember, your personal value lies in who you are not in the results of your actions. The pressures you face as you move toward your goals will force you to align inside. One day you will realize that you have become a living diamond.
Key 7: Living your dreams is a long-term commitment.
Following your dreams will lead to some memorable milestones and exhilarating moments of achievement. However, times like this are usually reached by those who settle in for the long haul. The daily nitty-gritty work for excellence and success takes patient, day-by-day persistence. So make the best of each day. Hum a tune. Be grateful for every blessing. Look forward to breakthroughs; they are coming. In the meantime, open to the wonder available in every ordinary experience. Every smile, every word, every simple deed infused with love will deeply enrich you and those around you.