By Tony Nwankwo
South Africa beauty, Naiedi Booi, a fortnight ago emerged Africa Forever Sonya Queen.  In a keen contest that had six African beauties as finalists, held at the Abuja International Conference Centre, Ghanaian queen, Victoria Ahator, emerged first runner up, with Nigeria's Magdalene Omonigho as second runner-up.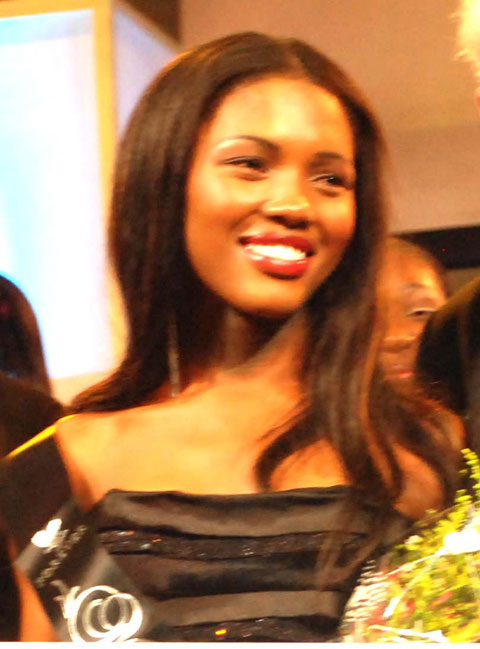 The winner, Naiedi Booi, will represent Africa at the Forever Living Products International Super Rally, in Denver, Colorado, USA later this year.
Naiedi's emergence created such uproar with none questioning the judges drawn from Cote'Ivoire, Angola, Ghana and Nigeria, respectively. You couldn't miss the South Africans, waving their flags and blowing their flutes.  They almost brought the roof down when their country was announced as host to the African Invitational Rally of 2011 with Cape Town as host city. It was their show: their queen came tops and they emerged next host.
It was Africa at its friendliest and at its best. The joy was infectious and the environment was superb.  The difference in language from the French speaking countries added to the excitement.  They all gave good account of themselves as they sang and danced. Then came the cultural dance troupe from Nigeria's Urhobo nation in Delta State.  A mobile group whose dancing steps became mimicked by other African representatives across the expansive hall.
The event came to a crescendo when a troupe drawn from many cultures of Nigeria with assortment of costumes rendered a Forever song, in commemoration of the world renowned beauty and health products.
The East Africans seemed the most vocal as they cheered and danced to every move.  And the Angolans, ebony black people, drenched in a costume of red, black and white spots, sown to individual taste. Or the Kenyans in a delicate black with assortment of green, or the Cameroonians, The Cote'Ivoire beauty queen said the use of Forever Sonya products had changed her life. "When you have big lips, you may use the pencil to reduce your lips, and with small lips, you can make them bigger", she told the audience.  Or the Ghanian distributor, Julian Akwa who said, "When we come to Nigeria, we feel at home, we are proud Africans".
The African Invitational Rallies by Forever Living Products have always been a showcase event.  Take the glitz and glamour that was the 2009 Rally held in Johannesburg, South Africa.  But none in the history of African Rallies could compare with Abuja, Nigeria 2010 Rally held recently. There was pageantry, there was ceremony. It was meant to be.
When you assemble thousands of fortune inspired independent distributors from 40 African countries into the expansive and super architectural complex that is the Abuja International Conference Centre, you expect nothing less.
There was excitement in the air, a camaraderie that is ancient African, and a delightful speech from Rex Maughan, chairman and founder, Forever Living Products International, and Cornelius Tay, managing director, FLP Nigeria/Benin.
Earlier, delegates had listened to inspirational messages from Rex Maughan, and listened to talks by experienced and world renowned marketers on new theories and innovations for marketing the products.  Of course the most impressive speech came from Maughan, who for over an hour held the audience spell bound, with the vision for his products.
"I believe in Africa, I believe in all of you", he told the audience.  "If you have a problem in your body, get that Aloe Vera based product and get healed", he advised.  He said that in a year that everybody was going down hill, when companies were going broke, going bankrupt, Forever had 4.5% increase in sales worldwide.