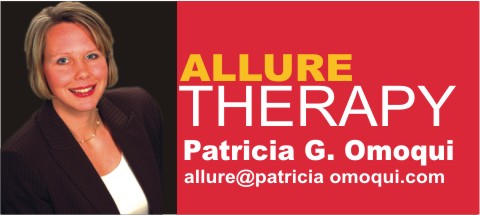 Today I want you to meet young men who are stepping forward to do something tangible to improve Nigeria.  They inspire the youth.  They also inspire me.  I'm learning from them.
Each one is an active change agent using his unique skills and vision.  Though often unsure of where the resources will come from to support the work, each one remains committed to his vision.
Please open your heart to their work and their words.  Perhaps, after reading, you will join in and volunteer your time, or donate financial and material resources.  Maybe you will feel moved to send an encouraging email.
Without further ado let me introduce you to these young leaders:
Meet Ajayi Oluwayomi Cephas, age 27, founder of Nigerian Youths Oriented Initiative (Lagos):  Nigerian Youths Oriented Initiative aims to inculcate leadership and entrepreneurship skills in young people.  Their mission is to raise up youth who will be change agents, answering the call of justice, serving the nation meritoriously and leaving a lasting legacy.  The group conducts seminars and empowerment programmes focused on leadership development, entrepreneurship, information technology and vocational training.  They are working to establish a public library to enhance the culture of readership among the youths.
In Ajayi's words, "I am passionate about positive change in Nigeria…Nigeria has a shortage of true leaders.  The time for the youths to take their collective destiny in their hands is now. . . it is time for the youths to take back our birthright, our freedom, our dream country, a healthy nation, a nation free of corruption at all level.  Our youths can take charge and lead this nation to our promise land "YES, WE ARE ABLE!!! "
Learn more about Nigerian Youths Oriented Initiative by contacting Ajayi Cephas at [email protected] .
Meet Joseph Ogobor, 23, founder of IREP Nigeria (Abuja).  IREP Naija Foundation is an acronym for Involve, Rebrand and Empower young People.  Their aim is to raise a new crop of leaders devoid of corruption.  To meet this aim they have started IREP Naija clubs in some schools.  They teach young children leadership, self-reliance skills, community service and how to say "No" to those luring them with money to be used as political thugs.
In Joseph's words, "As a youth, I took up this project after noticing a huge vacuum of leadership.  I personally decided to take this step not because I have a fat bank account, but driven by the necessity of a project like this.  I just felt if I don't make the move, no one else may! IREP Naija is an NGO registered with the CAC.  Because I am a student, getting funds has been difficult.  I am doing what I can with the funding I have to make a difference in my own way.  We also appreciate partners who can take this project to communities and schools nationwide, and we are yet to get a website that would help us share our ideals with the general public."
To learn more about IREP Naija Foundation contact Joseph at [email protected] .  IREP Naija welcomes partnership and funding in any form.
Meet Maple Tammy, 26, founder of The Maple Institute (TMI) (Port Harcourt).  Under the platform of TMI, he runs trainings aimed at inspiring, equipping, educating and empowering young people with the necessary skills and knowledge they need to become exceptional in all areas of their lives.  He is also an inspirational speaker and writer who travels the nation to speak to youth.  He writes inspirational pieces targeted at developing the mind and character of young Nigerians.  He is an alumnus of LEAP Africa and is part of many groups on the internet that reach out to large numbers of youth.  He has started a group called New Breed Volunteers (NBV), dedicated to building an army of willing, young Nigerians bringing change to society. Volunteers will be involved in supporting change projects targeted at promoting community & sustainable development.
In Maple's words, "I have often heard people say that what my country needs to foster change are strong institutions, but I think that people build institutions, not the other way around.  My vision for change in Nigeria is to build great people who will build and effectively run strong institutions.  I am bothered by the problems because if I am not, the problem will only get bigger and that means bigger challenges even in our personal lives."
To learn more about The Maple Institute or New Breed Volunteers, contact Maple at [email protected]Â  .
Meet Amenze Emma-Iyamu, 28, thinker, philosopher and futurist (Lagos).  He is a thinker, philosopher and futurist.  He defines himself as a "Change-agent and  co-Architect for the realisation of the New Nigeria."  Amenze uses his unique skills of motivational speaking and writing to foster personal development and nation building.  The message of change Amenze propagates is "JUST BE!" He organized a "Just Be" seminar in March 2009 at the Cinema Hall, City Mall, Onikan, Lagos.   This led to the creation of a Facebook group called JUST BE! to inspire people to greater achievements in life.  He networks with people who share like passions for Nigeria because he believes as a team, "together we can achieve more."  He joins in projects with national impact like Dare to Be Different National Youth Interactive Forum by RISE (led by Toyosi Akerele), MUSHIN Makeover (led by Fela Durotoye), Ten Times Better Youth Summit (led by Seun Salami) and more.
In Amenze's words, ". . .I dream of a Nigeria that is a global super power with the economy so buoyant we are among the world's most desirable nations. I dream of a Nigeria where everything works the right way. I dream of many great things for my nation…The reason I care about Nigeria is two-fold. One is that I have no other country of origin. Nigeria is my home and my country, hence, I must fix it. Second, it's more than a mere bother. It's more of an assignment. "
To learn more about Amenze Emma-Iyamu's Just Be! programs email him at  [email protected]  or call 08098587823.  You can also read his blog at:  www.amenzesaysjustbe.blog.com .
Meet Onare Mayowa,  (28) founder of Change Network (Abuja).  Change Network is committed to building a new crop of vibrant Nigerian youths who are ready to create positive change.  Change Network tours colleges and campuses, fellowships, youth groups and other organizations to deliver talks, seminars, workshops and other interactive sessions.  They make mentorship accessible to young people.  Their vision is to build, inspire and empower a new crop of vibrant, resourceful young citizens.  They empower and encourage youth to participate in society and feel a broader connection to their world.  Once they feel connected they start to get involved. And once they are involved they can make positive changes in their communities because they are informed, inspired, determined, and responsible.
In Onomare's Words, "Until you have a cause to die for, you yet don't have a cause to live for.  True living lies in three folds: Its either you are living with a vision, going on a mission or burning with a passion. Without these three, purpose loses its place and life feels empty. It's a fact that every generation ought to be better than the former, but on the contrary these days, many young people get worse, bruised, abused and living a dejected life because they learnt the wrong lessons of life.  At Change Network, our greatest satisfaction comes when we impact others positively and see the change towards a better living."
To learn more about Change Network contact Onare Mayowa at [email protected] or 080522558875 or 08066473347.
Meet Adesola Adebowale, journalist, writer and motivational speaker (Lagos). Adesola uses his professional calling to reach out to young people and help them believe in brighter future.  He is a youth leader in his church. He initiates youth- centred programmes that help in building the minds of the youths for a hopeful future. He is currently putting together an event called Naija National Youth Summit. The event is designed to show the youths that while the government's responsibility is to create room for youths in national development, it is also the responsibility of the youths to focus on making impact in their society. On Facebook, he is the creator of a group named Naija, Great People, Great Nation. This group's focus is on Nigerian youths who are entrepreneurial to network, exchange ideas and share expertise.
In Adesola's words, "It is high time that our nation leaves its point of crawling to begin to run in terms of development and change. Some youths are being used as political touts which is gradually gravitating to the level of militancy.   My belief is if we Nigerian youths don't start to make our place known now and help in rehabilitation of the minds of those youths that are at the moment being used for political thuggery, the future could end in disaster and war."
To learn more about Naija National Youth Summit, contact Adesola at [email protected], [email protected], or visit www.seadebbnigeria.com .
Is your heart touched?  Mine sure is.  Your assignment this week is to determine how you can begin using your talents, resources and time to do something positive for your community and nation.  Find one small way to get started this week!
Watch my column for an article on inspiring women.
Food For Thought
"Young people should be at the forefront of global change and innovation. Empowered, they can be key agents for development and peace."
— Kofi Annan
Patricia G. Omoqui 2010, All Rights Reserved
Patricia Omoqui, The Thought Dr. â"¢, is an internationally recognized inspirational speaker, life coach and writer.  Patricia's mission in life is to inspire people to move beyond fear so they can reach their full potential.
To share your thoughts about this article, please email Patricia at [email protected] or visit her at her website:Â  www.patriciaomoqui.com .