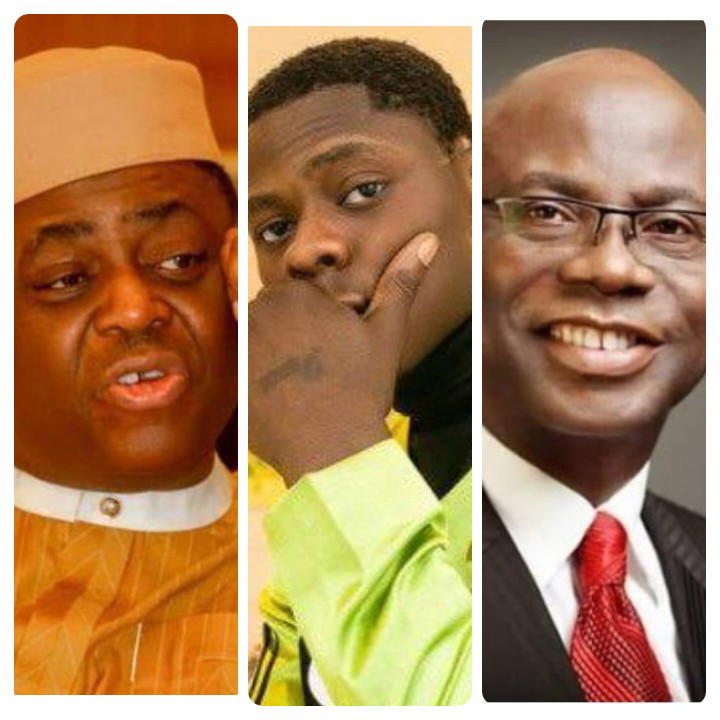 Former Aviation Minister, Femi Fani-Kayode, has reacted to the statement credited to Pastor Tunde Bakare, for faulting the lifestyle of the late singer, Ilerioluwa Aloba known by the stage name Mohbad.
Bakare, the General Overseer of the Citadel Global Community Church said Mohbad associated with evil people and spent his life smoking and drinking.
The pastor said this during a church event at the 2nd an­niversary of The Envoy Nation, in the United Kingdom, on Sunday.
Bakare had said, "When he was drinking and smoking and associating with evil men, he did not know that the harvest would come so soon and that he would soon be cut down at the prime of youth. I am not blaming him, I am just telling you. Is Mohbad a good name? Mohbad."
Reacting to the pastor's statement on Monday, Fani-Kayode, said every human has the choice to live the kind of life they want, and should not be judged. 
In a post on X, merging the pictures of Bakare and Mohbad, the former minister on Monday, cautioned the clergymen from judging Mohbad's lifestyle, adding that he should rather be investigating those who killed him.
"Whether the unfortunate young man known as Mohbad was good or bad and whether he associated with evil men or not he surely did not deserve to be murdered," Fani-Kayode wrote.
"Everyone has the right to life regardless of the friends they keep, their lifestyle, their name, or the color they dye their hair. Assuming he was murdered, rather than judge him shouldn't we be trying to find out who killed him?"
Mohbad died on September 12 and was buried the next day, a development that has stirred reactions on social media.
The Lagos State Police Command exhumed Mohbad's remains and conducted an autopsy on him to probe the cause of his death.
Last week, thousands of protesters in Lagos, Delta, Ogun and some other parts of the country demanded justice for the late singer.
In Lagos, a candlelight procession was held for him in Lekki and Muri Okunola, the highbrow areas of the state.