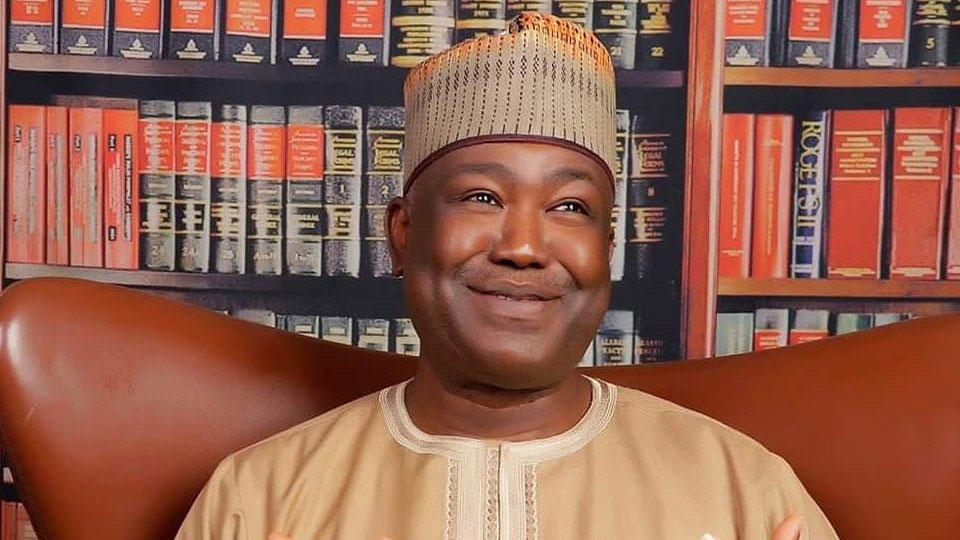 …INEC chairman, commissioners shouldn't be president's appointees
By Clifford Ndujihe
FOLLOWING the violence and controversies that trailed the 2023 general elections, a former Presidential Candidate and a chieftain of the All Progressives Congress, APC, Mr. Gbenga Olawepo-Hashim has canvassed a further reform of the Electoral Act that will address the recruitment of the leadership of the Independent Electoral Commission, INEC and make it truly "independent" of external control and influence before the 2027 election.
This he said is necessary so that the 2027 general polls would not be "war."
The INEC was established by the 1999 Constitution to among other things organize elections into various political offices in the country among other functions as contained in Section 15, Part 1 of the Third Schedule of the 1999 Constitution (As Amended) and Section 2 of the Electoral Act 2010 (As Amended).
To make Nigeria's election free, fair and violence-free, Olawepo-Hashim recommended that the position of the Chairman of the INEC and National Commissioners should be advertised and not appointed by the President.
He also stressed the fact that the Electoral Act should put the onus of proof of the conduct of credible election on INEC and not on the petitioner.
He revealed that during the military regimes, he and other activists fought for a truly independent INEC, the positions should be advertised, while the National Judicial Service Commission, NJSC, should be the collation agency, independent of the Executive.
His words: "In 1999, we won the election on the platform of the People's Democratic Party, PDP, but who were those that asked for an independent electoral commission? We were the ones. We were not behaving like people who were sure they were going to get power, because we were believers in democracy.
"So, Nigerians need believers in democracy across parties to survive, not APC and PDP. This is beyond APC and PDP. If we don't sort out the electoral system right now, and not six months to election, or one year, the 2027 election is going to be a war. Nobody will be going to court. So, we don't want that.
"Nigeria needs statesmen not politicians. We don't need politicians in the drivers' seats of the reform of our state institutions. We need statesmen to speak up.
Olawepo-Hashim continued: "The issue of electoral reform is not the business for the opposition alone. It is the business for everyone who loves Nigeria because if we don't reform the process, and elections can't be delivered credibly, 2027 will be a war.
"We have to rescue the democratic process because it is becoming meaningless. Why are we having a coup d'etat all over Africa? Because people did not see any content in what we call democracy.
"I know that people have their expectations in the judiciary but judges adjudicate based on law and evidence and the truth of the matter is that the Electoral Act has skewed the balance in favour of the winner of the election and the man who organized the election."