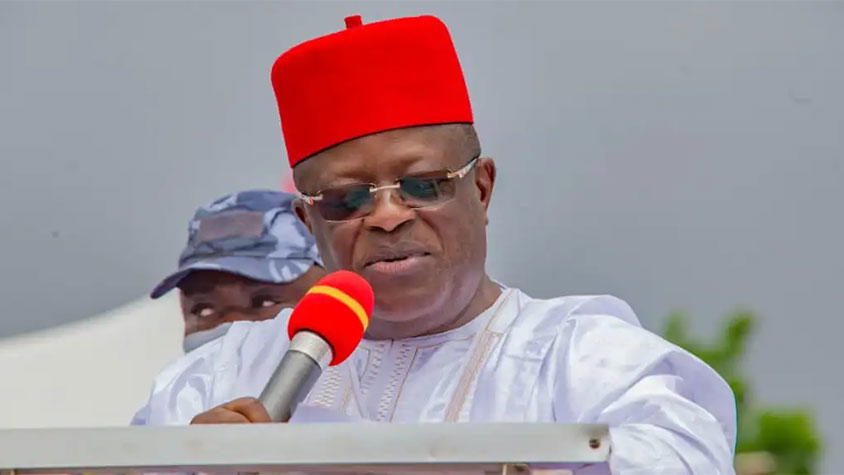 Minister of Works, David Umahi
The Minister of Works, David Umahi said the Federal Government will construct a flyover to mitigate the problem of flooding along the Abuja-Lokoja highway.
Umahi stated this during an inspection of ongoing construction works on the Abuja-Lokoja road, a day after his assumption of office.
The minister, alongside the Governor Yahaya Bello of of Kogi state, and some directors in the ministry, visited some work sites on the road.
Umahi said, "We have seen the area that always gets flooded at the Koton Karfe section and the only solution to it is to do a flyover on it to fly above the flood level. That will really work because it is about 1.6 kilometres which will take five flyovers, you know, multiplied by two.
"So we are going to be making a proposal and submit to Mr President to give us his nod because we are looking for permanent solutions to our problems."
Also speaking on the project, the Kogi governor commended the minister for choosing to visit the state as his first field assignment.
Bello said, "For Mr President to deploy the Honourable Minister a day after swearing- in to come and look into this particular problem is commendable. I think we can't ask for more.
"The road is going to be designed in such a way that no matter the flooding that will ever come, our road will stand the test of time, and I thank you sir."