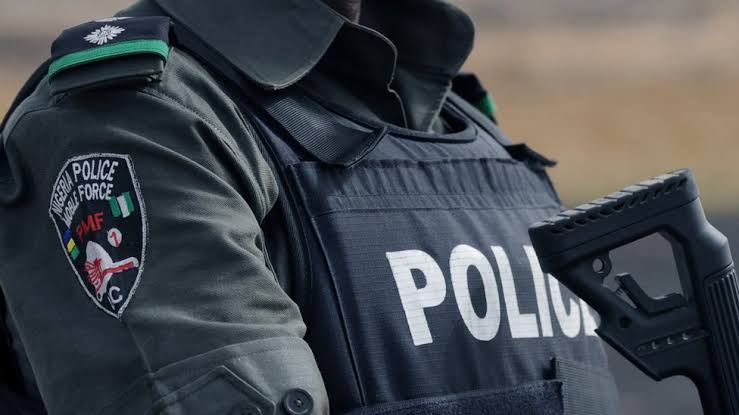 By Bashir Bello
The Jigawa State command of the Nigeria Security and Civil Defence Corp, NSCDC on Friday said it has arrested not fewer than four suspects for allegedly sodomizing and turning eight minor boys into sex machines.
The Command's spokesperson, CSC Adamu Shehu who confirmed the arrest, said the suspects lured their victims with N20 or N50 to an uncompleted building to carry out their heinous act.
CSC Shehu said the atrocities committed by the suspects was exposed when the father to one of the victims suspected a foul play following different gifts one of the suspects gave his son and which compelled him to probe the son and subsequently lodge a complaint about the ugly development before the command.
According to him, "The father of the 11-year-old boy (name withheld) stated that he had noticed the constant visitation of his child to one Ado Muhammad's barbing Shop and most times will return with some gifts including sweets, therapeutic food popularly known as 'tamowa' and money which heightened his suspicion.
"Upon inquiry from the boy, he stated his relationship with Ado and his friends. The boy narrated that Ado used to take him and his friend from the neighborhood, a twelve-year-old boy to an uncompleted building nearby and had canal knowledge of them and thereafter invites his friends namely Yusuf Garba and Usman Abba to also engage them with a threat to kill them if they dare tell anyone. According to the boys, they engaged them more than five (5) times," CSC Shehu said.
He added that "Investigation into the case further revealed another suspect, Bashir Hassan and Six (6) other victims aged between 11- 13 respectively which were both sodomized. Bashir used to give them N20, N50 as the case may be, and his phone for them to play games.
"The syndicate has sodomized a total of Eight (8) underaged children.
"Medical examination conducted at the Sexual Assault and Referral Center, SARC, Dutse General Hospital, revealed evidence of repeated sexual penetration.
"Although, two of the suspects, namely Yusuf Garba and Usman Abba denied the allegation, but medical report obtained from SARC revealed that they themselves were victims of the alleged crime.
"Personnel of the Nigeria Security and Civil Defence Corps, Jigawa State Command apprehended one Bashir Hassan 'm' aged 22 of Habude Quarters, Birnin Kudu LGA and Ado Muhammad 'm', Usman Abba 'm', Yusuf Garba 'm' aged 18,15 and 14 respectively all of Kofar Fada Quarters, Birnin Kudu LGA, Jigawa State on a suspected case of homosexuality (unnatural offence), contrary to section 284 of the penal code law of Jigawa State and punishable under same section.
"The Suspects will be charged to court, after all investigations are concluded," CSC Shehu however stated.