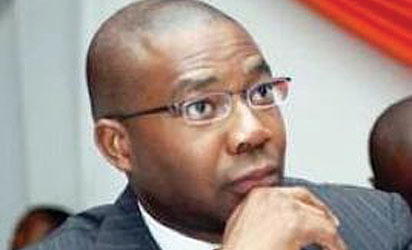 Aig-Imoukhueme,
By Rosemary Iwunze
The Aig-Imoukhuede Foundation has been honoured with the National Productivity Order of Merit (NPOM) award.
The award is in recognition of the Foundation's exceptional efforts in promoting excellence and driving reforms in the Nigerian public sector.
Aig-Imoukhuede Foundation is a public sector-focused philanthropic organisation founded to improve the lives of Africans through transformed public service delivery and increased access to quality primary healthcare.
In a statement, the Foundation noted that the NPOM Award, with its focus on institutionalizing productivity consciousness and recognizing productive individuals and organisations, serves as a testament to the Aig-Imoukhuede Foundation's unwavering commitment to its vision for a more efficient and productive public sector.
Through its partnership with the Office of the Head of Civil Service of the Federation (OHCSF), the Foundation has been at the forefront of numerous initiatives aimed at enhancing the efficiency and productivity of the civil service, including digitalisation, performance management systems and culture change programmes.
The Foundation also invests in building the capacity of the public sector workforce and runs impactful executive education programmes, facilitated by the University of Oxford's Blavatnik School of Government and offered at no cost to programme participants. Programmes include the annual AIG Public Leaders Programme and the AIG Senior Leaders Programme for Federal Permanent Secretaries, which empower high-potential public servants with the skills, knowledge, and networks needed to drive transformative change, enhance productivity, and cultivate cultures of excellence, effectiveness, and integrity within their organisations. Since its inception, the Aig-Imoukhuede Foundation has been instrumental in training over 400 public servants through its various initiatives.