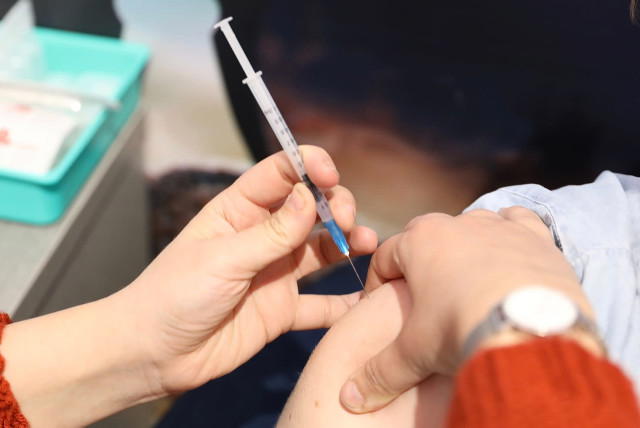 By Luminous Jannamike
NIGERIA is yet to meet the 70 per cent COVID-19 target two years after it commenced  vaccination, the Federal Government has said.
It, however, noted that for the country to achieve herd immunity, about 70 to 90 per cent of the population needed to be immune to a disease, either by contracting the disease and recovering or by getting a protective vaccine.
This is just as experts blamed misinformation as a critical element in the hesitancy witnessed in the uptake of COVID-19 vaccines.
They spoke at the End of Project knowledge-sharing event for Accelerating Equitable Access, Acceptance and Uptake of COVID-19 Vaccines (ACCESS) Project in Abuja yesterday.
The event was organised by Pathfinder International, with support from the MacArthur Foundation.
According to the Executive Director, National Primary Health Care Development Agency, NPHCDA, Dr Faisal Shuaibu, only 60 per cent of the targeted population for COVID-19 vaccination had taken the full jabs in the country.
Shuaibu, who was represented by the State Immunisation Officer, FCT, Dr. Nicholas Okoli, said: "We all know that for us to attain herd immunity, a significant number of the population must have been vaccinated.
"Our target is to vaccinate every eligible person, 18 years and above, in Nigeria. That translates to about 70 per cent of the population. But as I speak to you now, we are still short of that 70 per cent.
"Today, we're just about 60.1 per cent as against our target of 70 per cent. Though, this 60.1 per cent is nationwide, but if you come down to different states, we have those who are still at 54 per cent, some are at 60 per cent and others 70 per cent. Some states have also surpassed this 70 per cent target.
"State like Nasarawa State have gone up 100 per cent. However, as a nation, we must get to 70 per cent before we can get to beat our chest and say yes, we have attended immunity. In FCT, we are recording about 50 per cent vaccination."
On her part, the Country Director, Pathfinder International, Dr. Amina Dorayi, warned that the COVID-19 pandemic was still around.
She, however, urged critical stakeholders to sustain the observance of COVID-19 protocols in the country to conquer the variants.
Dorayi said: "Actually, it's something that we should still be worried about. COVID-19 is still with us. I know that in the last couple of weeks, there was another wave of flu or viral like symptoms and for those that were encouraged to go and take the COVID-19 test, quite a number of them still came out positive.
"But the good thing is that because of herd immunity, the symptoms are not as very fatal as they used to be in the beginning. But still, it doesn't stop us from continuing to protect ourselves, especially through trying to reduce infections, hand washing and the basic principles of being able to take preventive measures around COVID and every other viral disease."
She explained that the ACCESS project was aimed at addressing vaccine hesitancy, building trust, and ensuing equitable distribution of COVID-19 vaccines in Kano, Kaduna, and the Federal Capital Territory, FCT.
On how the project accelerated the uptake of the COVID-19 vaccine in the three states, Dorayi said: "We worked with religious leaders, community leaders and community resource persons to actually share or disseminate the correct information about COVID-19 to the community"
According to her, Pathfinder international implemented the project in collaboration with Planned Parenthood Federation of Nigeria, PPFN, Nigerian Interfaith Action Association, NIFAA, Vaccine Network for Disease Control, VNDC, and Sapphital Learning Limited.