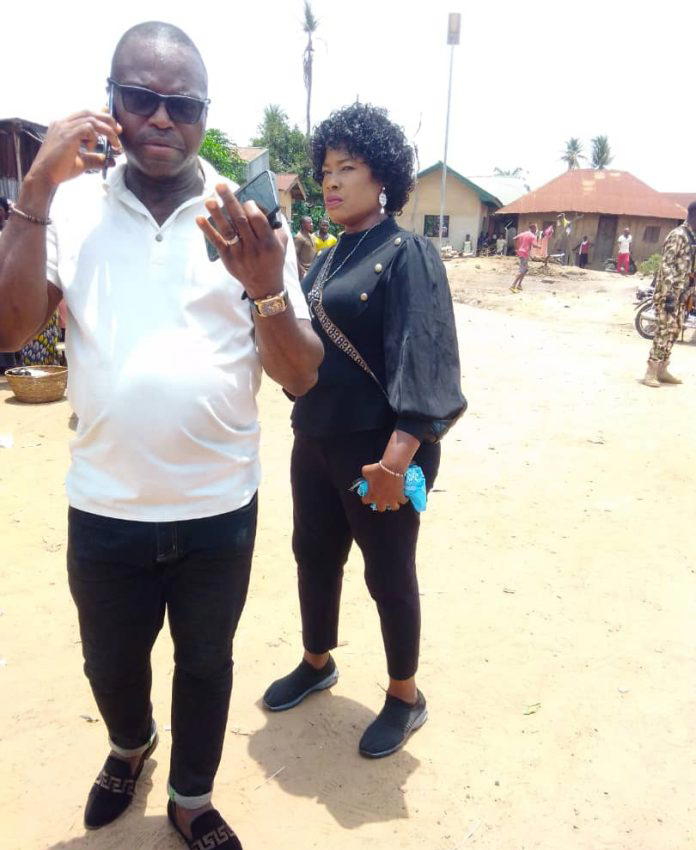 By Chinedu Adonu
The Peoples Democratic Party, PDP, agent on Saturday escaped mob action over vote buying at Obibi Mgbuji ward 3, Eha-Amufu in Isi-Uzo local government area of Enugu State.
The crisis started at the polling unit when a PDP women, Mrs Juliet Nnaji started inducing voters with N1000 cash to vote for PDP.
She was also misleading the electorate to vote for ZLP instead of LP if they insisted on voting for Labour Party, adding that LP has been changed with ZLP..
It was learnt that the police officer attached to the polling unit noticed what was going on as the woman and some paid electorate started having issues on who to vote for. The officer said that the woman urged them to vote for PDP or ZLP not LP.
The Nigeria Army who was on the spot assessment rescued the woman from lynching and asked the woman to call her principal.
The local government chairman of Isi-Uzo, Obiora Obeagu who aided the vote buying came and secured the release and asked her to leave the scene immediately for her life.
Eyewitness told newsmen who were in the area to cover the conduct of the election that the chairman and a woman, allegedly came to the polling unit with money in his car to induce voters so that they can vote for his party, the PDP.
The eyewitness narrated that: "This morning, the Chairman of Isi-Uzo Local Government Area, Hon. Obeagu came to this Polling Unit and called some people aside and started giving them money to make them vote against Labour.
"Their intentions were to suppress the votes the LP governorship candidate, Chijioke Edeoga, should get in Isi-Uzo. Thank God for the prompt intervention of the soldiers.
"He came with a lady and another man. They were telling people to vote for the last logo in the ballot with human beings. This really deceived some villagers.
"So, the youths around noticed what was going on and chased him away. We also noticed that the lady was doing the same thing. And the youths were beating the lady in black suit and the man.
"It was the military there that had to save the lady and the man from being beaten by the youths who were already angry. They were arrested by the soldiers and made to sit on the floor before tye villagers"