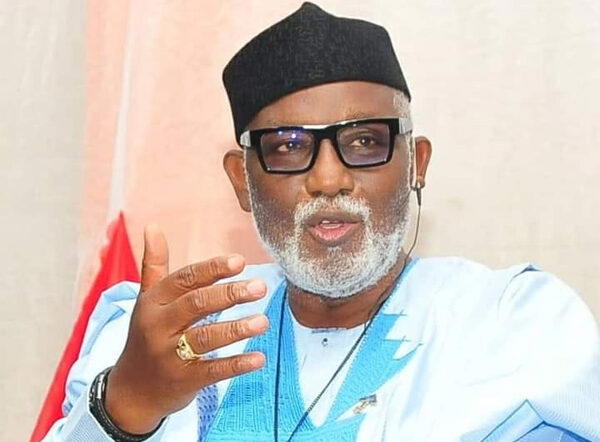 Southern APC governors' leader, Rotimi Akeredolu
.
By Dayo Johnson & Shina Abubakar
AKURE—GOVERNOR Rotimi Akeredolu and the Oluwo of Iwo, Oba Abdurosheed Akanbi, yesterday, urged Nigerians to be calm over the conduct of last Saturday's Presidential and National Assembly elections, just as they warned politicians against setting the country on fire over their ambition.
Governor Akeredolu, in a statement by his Chief Press Secretary, Richard Olatunde, said: "We understand that some political parties are agitated. But there is no reason for our people to succumb to agitations.
"I urge you all to remain calm. Don't be caught in the web, as the issues at hand are among political parties.
"The issues will be resolved, as time goes on. Let us go about our daily activities without fear of intimidation.
"I enjoined the people to remain calm in the face of agitations amongst political parties as the results of the Presidential election are being announced."
Oluwo seeks peaceful completion of collation
Similarly, Oba Akanbi has cautioned politicians in the country not to set the country on fire over their ambition.
The monarch, who addressed newsmen at his Palace in Iwo on the ongoing collation of Presidential election results, said the outcome of the election reflected the wishes of the people.
He said: "I am of the view that the February 25 Presidential and National Assembly elections sprang lots of surprises, inferring that the will of the people largely reflected in the outcome. It will be a disservice to the country to attempt to scuttle the process for the ambition of individuals.
"At this stage, it is imperative for all candidates and the political elites to rein in on their supporters to remain calm and not to put the country on the edge, especially after the #EndSARS protest which the economy is still battling.
"Nigeria's interest supersedes that of individuals, hence, we must collectively ensure that we support our institutions, especially the Independent National Electoral Commission, INEC, to succeed in its task."