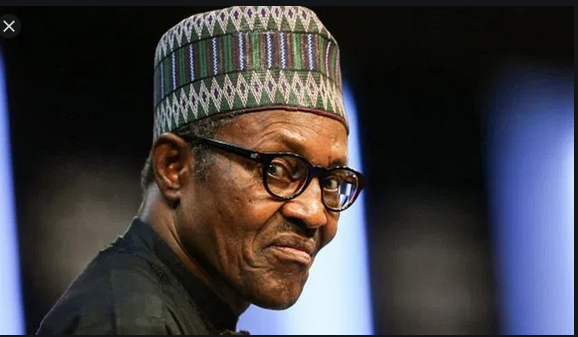 By Adekunle Adekoya
THE inspiration for today's column came from a Bible (KJV) passage, the book of John, Chapter 1, verses 45- 46. Here goes: Philip findeth Nathanael, and saith unto him, We have found the One Moses wrote about in the Law, the One the prophets foretold—Jesus of Nazareth, the son of Joseph.  
And Nathanael said unto him, Can anything good come from Nazareth? Nathanael asked. Philip saith unto him, Come and see.
Not that the president comes anywhere near the Good that came out of Nazareth. In fact, the President came from Daura, which is very far from Nazareth, and in the last eight years, most of us are now wishing he had remained there. If he had, he would not have had the opportunity of using presidential powers to mangle our well-being the way he has done.
That, in the context of management of public affairs in our dear country, was how we saw President Muhammadu Buhari signing 16 Constitution Amendment Bills. Some of the bills now empower states to generate and distribute electricity, and develop their own rail systems. Some of the bills also granted financial autonomy to state assemblies and judiciaries. The laws take immediate effect.
Having worsted our collective and individual destinies in the last few months with petrol scarcity and his ill-implemented Naira re-design policy, through which he empowered the financial authorities to confiscate our hard-earned money, the President must have looked around the shelves in his office and dusted a few folders to see what he can do to ease tensed muscles on the grim faces of fellow Nigerians. He then decided to sign some of these bills into law, some 67 days to expiration of his tenure. Don't forget, the 16 bills are part of 35 that had been transmitted to the President early this year. Was the President expecting us to clap for him? This is something he could have got done since 2015. Even the youngest adults in Nigeria know how important it is to our economy to have robust rail transportation services. A forward-looking leader would have seen to it that the Railways Act, which made the Nigerian Railways Corporation a monopoly was no longer in the interest of Nigeria, and worked hard to get it off our statute books.
But better late than never. The bill ensuring financial autonomy for the judiciary is particularly welcome as it would empower the judiciary as an institution to take its destiny in its own hands, without waiting for executive benevolence from a governor before it can get the barest minimum of facilities that will enable smooth administration of justice. It is also a step forward in wrestling the judiciary from executive control.
Our society will be the better for it. Regarding financial autonomy for state assemblies, that is also another good one. But coming from a background where state legislatures have become willing tools in the hands of powerful state governors, state legislators will need 'acclimatisation' to the law. I am speaking of the easy lucre that flows into state legislatures to enable governors do as they wish.
Since 1999, there are few, if any instances, with the exception of the Ogun State House of Assembly where the state assembly had taken on any governor over any issue. They have remained pliant tools in the hands of state governors, especially with regards to the fates and fortunes of local governments. Little wonder the bill on financial autonomy for local governments did not get ratified at the state levels — hands of Esau and voices of Jacob in action.
The legislators that worked on the constitutional amendment bills must have a weird sense of humour by fashioning a bill to rebuke the president, if you see it as I do. It will be recalled that Buhari was sworn-in May 29, 2015, but did not swear-in his own ministers until November 12, 2015. He spent 165 days selecting a 36-man cabinet! Among the 16 bills there is one that was coded towards "ensuring that the President and governors submit the names of persons nominated as ministers or commissioners within 60 days of taking the oath of office for confirmation by the Senate or State House of Assembly; and for related matters".
Legislators have now seen the consequences of executive indolence, they want the president and governors to hit the ground running after being sworn-in. In my opinion, 60 days is too much. I do not expect our incoming president to wait till July 29, 2023 before naming ministers and assigning portfolios to them. The window afforded by the transition time-table, from February 25 to May 29, a span of 93 days is more than enough time to profile prospective ministers and do all necessary consultations towards ensuring balance and equity in a federation like ours.
I am sure the principals of the incoming administration remember the saying: Africa is in a haste, Nigeria is in a hurry. Leadership action should demonstrate this; we need to catch up as fast as possible in the creation of a working, egalitarian, just, and peaceful country. This is because we need to stem the ongoing "Japa" wave, by which the nation's youth — its energy stock — are emigrating in droves. Our loss is the gain of countries like Canada, US, Australia, and others.