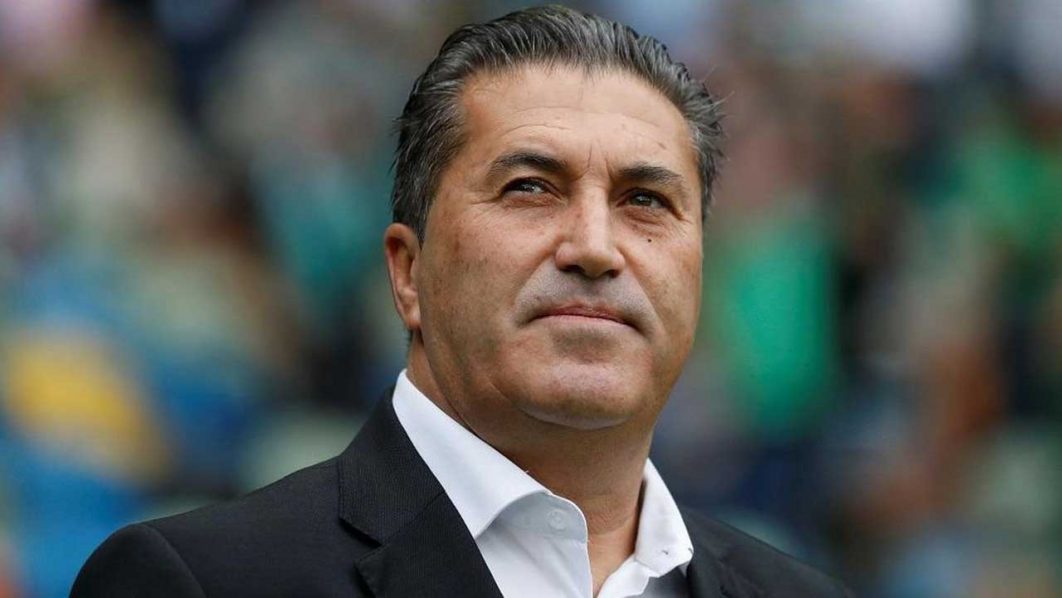 By Patrick Omorodion
A Yoruba adage says 'obe to n dun, owo lo pa'.
Meaning that it is money that makes a soup tasty.
Really? I will say that it is not always the case. Money can get one all the best ingredients to make a tasty soup and yet the soup may turn out to be tasteless.
I want to align this ingredients example to the array of talented Nigerian players dotted across the globe making waves, particularly in the current 2022/2023 football season.
Taking a cursory look into the top seven European leagues, English Premier League, German Bundesliga, Italian Serie A, Spanish LaLiga, French Ligue1, The Netherlands Eredivise and the Belgian Liga, will reveal that Nigerian players have taken the leagues of these countries by storm.
Beginning from the Italian Serie A for the obvious fact that Super Eagles striker, Victor Osimhen is not only tearing opposing team's defence apart and banging in goals, but is the leading scorer at the moment with 16 goals.
He is incidentally followed very closely by another Nigerian player, Ademola Lookman who plies his football trade with Atalanta with 12 goals. He has even thrown a challenge to his compatriot that he will catch up with him.
In the French Ligue 1, a Nigerian is also making waves there. Born as Teremas Igobor Moffi, but known as Terem Moffi.   Moffi, who plays as a forward for Ligue 1 club Lorient, has garnered 12 goals so far,making him the sixth top scorer in Ligue 1 ahead of World Cup winner and Paris Saint-Germain's Lionel Messi.
In the English Premier League, we have a plethora of players from forward to midfield and defence. Alex Iwobi with Everton may be off and on but he remains a regular for the Super Eagles. He helped his club deal a blow to Arsenal's title hopes recently as they defeated the Gunners 1-0.
There is also Taiwo Awoniyi who is Nottingham Forest's second highest goal scorer so far this season with five goals. He has been more outstanding for club than country maybe because of the Nigerian system or the coach who doesn't know how to utilize him.
Paul Onuachu, dubbed Nigeria's Haaland recently transferred from Genk of Belgium where he was leading scorer to Southampton. He is yet to start a game but expects to prove that his form in the Belgian league is not a fluke. Like Rashidi Yekini, he's reputed for playing long balls and it is obvious either Super Eagles don't know how to use him or his team mates don't understand his style of play.
At Leicester, Super Eagles are represented by the duo of Kelechi Iheanacho and Wilfref Ndidi who play forward and midfield respectively. On a good day, both players could spike their team into putting up a superlative performance.
The LaLiga is not lacking of Nigerian players as we have Samuel Chukwueze, Ramon Azeez, Kelechi Nwakali, Sadiq Umar and Kenneth Omeruo among others, all of whom are not unfamiliar with national team football.
The immediate pass leadership of the Nigeria Football Federation, NFF who discovered rather too late that Gernot Rohr was not the messiah they thought he was, went Portugal to bring Jose Peseiro as his replacement but the new man have not shown any sign that he could turn around the Super Eagles and make them a dreaded side they once were in not only Africa but the world at large.
Since he came, he has been practically idle except for a handful of matches he has handled which really didn't inspire much hope that the Super Eagles are beginning to get it right once again.
The former handler of Venezuelan national team has not bothered to try and move around the country to watch matches in the abridged league to pick players for the home-based Super Eagles or Eagles Team B as the NFF prefers to address them.
Apart from watching the Flying Eagles who are preparing for their U20 AFCON holding soon and identifying a couple of players, Peseiro has identified any new player he could infuse into the Super Eagles when the 2023 AFCON qualifiers begins.
He maybe relying on the same players Rohr could not mould into a fearsome team before he was finally booted out. Are we going to see another Super Eagles that would be playing uninspiring football and struggle to win matches but still qualify for competitions?
A good team is not necessarily the one loaded to the hilt with super stars but with players who understand each other and play as a team in delivering their coach's well thought out match plan.
A good coach is one who has average players but is able to mould them into an impregnable side. Such a team is capable of upsetting the form books and tearing bigger teams apart.
Clemens Westerhof came to Nigeria, met a very average team which he spiced with some players he picked from the local league and turned them into African champions as well as threat to World Cup champions within a space of four years.
He literally used not too super ingredients to prepare a delicious African soup. Is Peseiro such a cook? Can he mould the average and some less-than-average players he has inherited into a winning Super Eagles? That is the million-dollar question for him and his employers, the NFF.