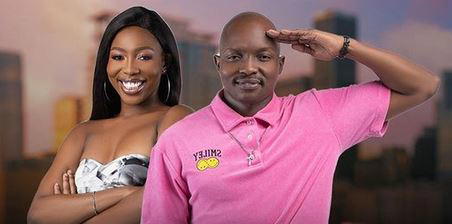 By Ayo Onikoyi
Finally, the eviction blues have begun to play out with Sandra and Theo (Sandtheo) being the first victims last Sunday. And the next possible pair for this Sunday have been drawn up by Biggie and it includes the pair of Khosi and Miracle; Marvin and Yaya; Thabang and Nana; Blagboi and Ipeleng; Jaypee and Lukay.
Sandra and Theo fallout
Sandra and Theo are the first pair to be shown the door out. However, the duo appear not to have taken it in good faith as they blame each other for the ouster.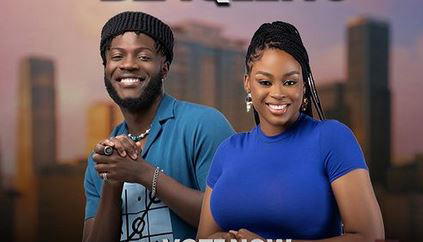 Housemate, Sandra Essien, says being paired with Theo Traw led to her removal from the reality TV show. In a chat with Ebuka Obi-Uchendu, Sandra said she had doubts about progressing in the show the moment she was paired with Traw, who she described as a "nonchalant person".
"Yes. The moment I was paired with him. I was just like you have to just take me out now. I felt like it was about to be a wrap," she said.
Housemate Theo Traw had his own complaint too as he said he felt excluded during his stay on the reality show. Speaking with Ebuka after his eviction, Traw said he felt like "the odd housemate."
"I felt like they always excluded me in certain things and felt like I was always the odd one out for some reason," he said.
Romances
For the third week running, Yemi, Khosi and Blue Aiva have continued their love triangle. Yemi continues to play his game clean between the two South African damsels, while promising one thing and the other another. We saw how he promised Khosi, his first love in the house, how Blue Aiva meant nothing to him only for him to be seen going downstairs to kiss her goodnight while he went up to sleep with Khosi.
Love or lust, they say, cannot exist without some form of jealousy. So, It was not a big surprise that it was Blue Aiva who nominated Khosi and Miracle for eviction, while Saving Yemi and Nelisa, having won the Head of House berth.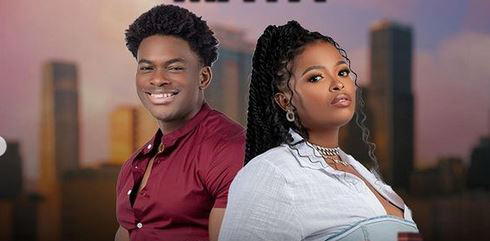 Perhaps, the most talked about moment of the Thursday pool party was Tsati and Kanaga who took their romance to a new height by kissing each other ceaselessly.
Marvin's shortcoming
It appears Marvin can't get it off or off the ground as his intimate moment was "wasted" with Jaypee pinning for it. Many fans of the show couldn't believe that the muscular wouldn't lift a muscle when the "sex addicted" Jaypee asked him to touch her while in bed together. Marvin was all smiles and no action.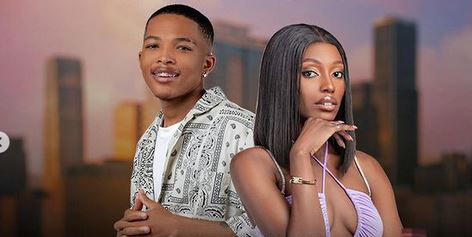 " This guy just wasted a chance…. Marvin today is Friday, Sunday go soon reach, better do this things", fans cry on social media.