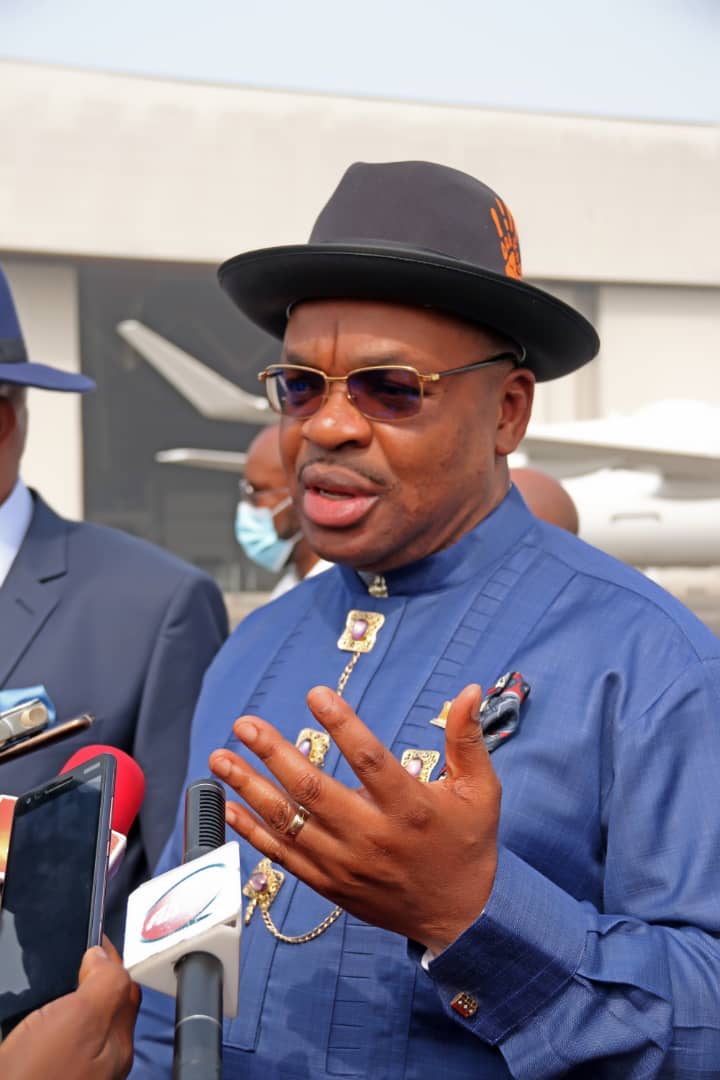 Udom
*Presents New Buses to LG chapters
By Chioma Onuegbu Uyo
AS Nigeria's general election draws closer, Chairman of People's Democratic Party ,PDP, Presidential Campaign Council, and governor of Akwa Ibom State, Mr. Udom Emmanuel has appealed for continous support for the party to ensure its victory at the polls.
Emmanuel made the appeal on Wednesday, during his New year visit to the state Chapter of the party at the Party Secretariat Complex, Atan Offot, Uyo.
He appreciated party stakeholders, officers
and supporters to remain steadfast, and loyal to the party, and to continue to work towards the victory of all candidates of the party during the elections.
He emphasised that there was need for the party to take over power at the center of government in order to attract developments to the state.
His words: "I thank all the party officers who made this possible. it is our tradition every year to meet, and I want to assure the party that even after my tenure I can sign a blank cheque on my responsibility and support to the party as a structure.
"Let's continue to grow in brotherhood, we will do everything possible to help one another. If we all work and support PDP to get power at the center, as a representative I will attract development to the state"
In his welcome remarks earlier, the PDP State Chairman, Elder Aniekan Akpan, expressed delight to receive the Governor to the party secretariat, adding that his choice to lead the Party's Presidential campaign has brought Akwa Ibom to national prominence.
Akpan reaffirmed the Party's unflinching support and hardwork towards ensuring the victory of all candidates at the various levels.
Some stakeholders of the party, including Eket senatorial district candidate, Barr. Ekong Sampson, while presenting their goodwill messages at the meeting described the governor as a leader with a large heart, who has deepened the flanks of democracy through good governance and inclusion.
The high point of the New year stakeholders meeting was the presentation of Brand new buses to the Local Government Chapters of the party.