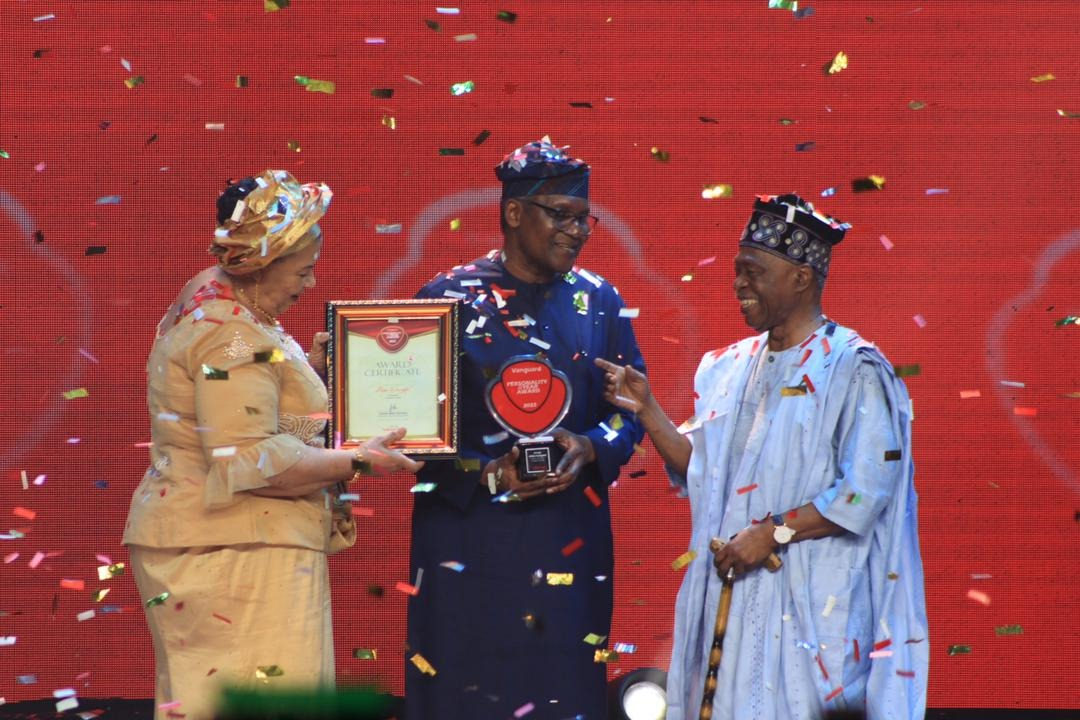 .
…as Vanguard honours Nigeria's best in 2022 in a night of glitz, glamour
•Vanguard has charted the path in honouring our living heroes —Awosika
•Why we're celebrating, and honouring awardees— Adefaye
By Clifford Ndujihe, Dapo Akinrefon, Juliet Umeh & Dickson Omobola
For a host of eminent Nigerians, elder-statesmen and captains of industry, all roads led to Eko Hotel and Suites, Lagos as Vanguard honoured Nigeria's best of the best in 2022.
The prestigious and glamorous ceremony was chaired by Mrs Ajoritsedere Awosika, Chairman of Access Bank, who commended Vanguard for initiating and sustaining the push to honour Nigeria's heroes while alive for 11 years.
Vanguard's inspiring nation-building – Awosika
Awosika in her opening remarks said: "I breathe with satisfaction that we can celebrate Nigerians as living beings not when they are dead that Vanguard newspaper,  formed about 40 years ago, has been doing. Vanguard started this Personality of the year award and recognised people in various sectors for about 11 years. They have been communicating and inspiring our nation Nigeria.
It has become an essential part of our nation-building.
"They have created very important areas to acknowledge contributions like the creation of jobs, instituting technology, building businesses both in the public and private sector, lifetime achievers, regulator of the year, heroes award and all kinds of special recognition that span across our nation Nigeria."
She commended the Chairman and Publisher of Vanguard Newspapers, Mr. Sam Amuka for the awards, saying: "We thank you, sir, for you and your Board for being consistent in the last 11 years, bringing to our memory, living heroes in our midst.
"I thank you for giving me the opportunity to chair this occasion. It makes a mark that we can come together, we are not crying tonight, we are celebrating, we are not afraid tonight, we are speaking the truth, we are not worried tonight, we are firm and believe in the Nigeria that has produced the people that will be celebrated tonight, distinct individuals who have done their works without fear or favour and individuals who have clearly contributed to their areas or profession."