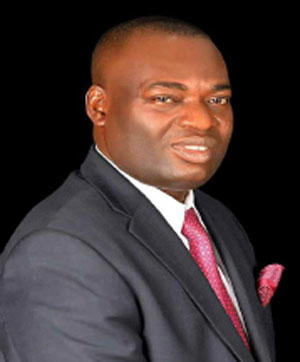 By Nwafor Sunday
Senatorial aspirant for Anambra North, Dr. Tony Nwoye, along with Dr. Obiora Chira, House of Representatives aspirant for Oyi/Ayamelum Federal Constituency and Hon (Engr) Idu Emeka, House of Representatives aspirant for Onitsha North/South Federal Constituency, have withdrawn from the ongoing Peoples Democratic Party, PDP primary elections.
In a letter sighted by Vanguard, the aspirants listed six reasons they would no longer participate in the primary elections.
Below are the following reasons:
(1)Under your watch PDP is purpotedly conducting ward congress for election of 3 adhoc delegates this afternoon,25th May 2022 at Women Development Centre Awka instead of the 99 wards in the Anambra North zone,without any single party register,no quorum formed leading to disenfranchisement of thousands of PDP ward members. This violates Article 1(b)(iii) of PDP Guideline and Article 15(4) of PDP Constitution .
(2)A situation where uptil 1 pm today,25th may,2022,the panel to conduct the said 3 adhoc delegates election has not being published, Party members came out yesterday,24th of  may 2022,waited from morning till night,no ward congress took place and no communication to our teeming party members as to why the ward Congress did not hold on 24th May 2022 and why the ward congress of 25th May 2022 is not holding at 99 wards of Anambra North District DESPITE THE FACT THAT THERE IS NO SECURITY CHALLENGE AT THE WARDS OF ANAMBRA NORTH SENATORIAL ZONE.
Everything concerning the primary process is shrouded in secrecy.
(3)Your leadership refused to issue 7 days notice to INEC for rescheduled 3 adhoc congresses so as to give undue advantage to your selected aspirants contrary to Article 1.12 of INEC Guideline .
(4) It is obvious that the Party under your watch is deliberately violating all these laid down procedures to enable your humble self and National Organising Secretary (Uma Bature) to handpick candidates for various positions in our Senatorial District.
(5) It is repugnant to equity,natural justice and fair play to allow your favoured Senatorial aspirants to nominate all the electoral panels and appeal panels who will keep original result sheets at Abuja and come to Anambra State with photocopies and no reprimand from your leadership against such ignoble practice till date.
(6)Tragedy has befallen PDP under your leadership to the extent that your favored Senatorial aspirants will appoint their cronies ,domestic staff as electoral panel committee and they will still not allow election to take place.