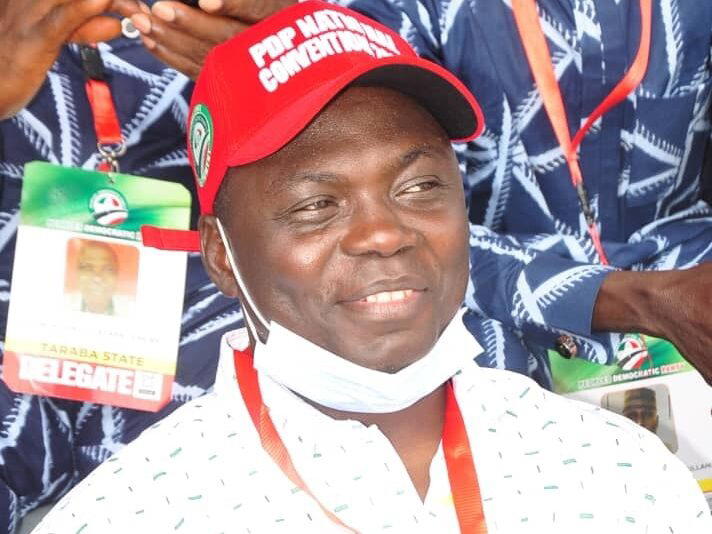 By Femi Bolaji, Jalingo-
Lt. Col. Agbu Kefas (rtd) has won the Taraba governorship ticket of the Peoples Democratic Party, PDP.
He polled 443 votes to clinch the party's ticket from the 517 votes casted.
The first runner up was the Speaker of the state House of Assembly, Prof. Joseph Kunini who polled 31 votes followed by Prof. Jerome Nyame with 24 votes. 
Sen. Joel Ikenya polled 11 votes while Hilkia Buba-Joda has 6 votes.
Chairman of the electoral committee, Kabir Bappa Jauro also said two votes were invalid.
Speaking after his affirmation as the party's governorship flag bearer, Lt. Col. Kefas said appreciated the spirit of sportsmanship displayed by his fellow contestants.
He appealed to them to join hands with him to ensure PDP emerge victorious in the forthcoming elections.
He promised Tarabans good dividends of democracy if elected in 2023.
Taraba state governor, Darius Ishaku who witnessed the election, commended the delegates for their peaceful conduct.
While saying the will of God has prevailed, he urged the PDP to work as one family.