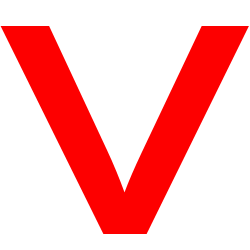 By David Odama
WORRIED by the increasing spate of insecurity in the country, experts under the aegis of the Middle Belt Brain Trust (MBBT), Yesterday vowed to ensure the return of peace to the middle belt region through initiatives aimed at addressing the insecurity challenges confronting the region.
Inaugurating the forum in Lafia, the Nasarawa State Capital, Chairman of the forum, General Martin Luther Agwai said the initiative which is in collaboration with the Institute for Integrated Transitions is to build a social cohesion, create locally driven social covenants to be led by the people.
According to the former Chief of Army Staff, the forum would centre it's policy trust on the integration of negotiation principle aimed at expanding the range of perceived options available to advance peace and reconciliation.
He said the MBBT mission is to build a strategic measures between the Leaders whose role are critical in bridging national sectoral and Community level processes of dialogue, and peace building.
"We are a team of Volunteers made up of experts from various areas such as Security, peace building, Community development and social development, inter- religious dialogue, mediation and justice reform drawn from Nasarawa, Benue, Plateau, Kaduna and Taraba states.
MBBT is supported by the Institute for Integrated Transitions an international organization which is a leading NGO focused on integration of policymaking", General Agwai explained.
While noting that the choice of Nasarawa for the inauguration is anchored on the high score in terms of access to political, social leadership and collaboration indexes, the forum Chairman added that the state has provided them with an opportunity to build elite and social consensus.
Earlier, the principal partner to the forum, Institute for Integrated Transitions said it has over 200 international experts working with it adding that it's critical work is conducted through Brain Trust.
Declaring the inaugural meeting open, the state Governor, Abdullahi Sule said the event was in tandem with the state government collective commitment to bring lasting solution to security challenges bedeviling the region.
According to him, "North-Central Zone is faced with a lot of security challenges, ranging from conflict between farmers and herdsmen, armed robbery, kidnapping and abduction, murder, communal clashes.
This ugly situation has become worrisome and calls for immediate intervention in order to curtail its degeneration to a state of lawlessness".
He called on government at all levels, including Civil Society Organizations, Non-Governmental Organizations and other spirited individuals to work towards stemming the tide of insecurity in the country.
"On our part as a State, some of the measures put in place towards peace building process including signing of Kidnapping Act Prohibition Law; Community Volunteer Guard (Vigilante); Executive Order for Implementation of the Child Right Law of Nasarawa State Prohibiting Street Begging".
He said peace and security is a collective responsibility for all, Nigerians must endeavour to come together in unison to fight crimes and criminality for the good of all.