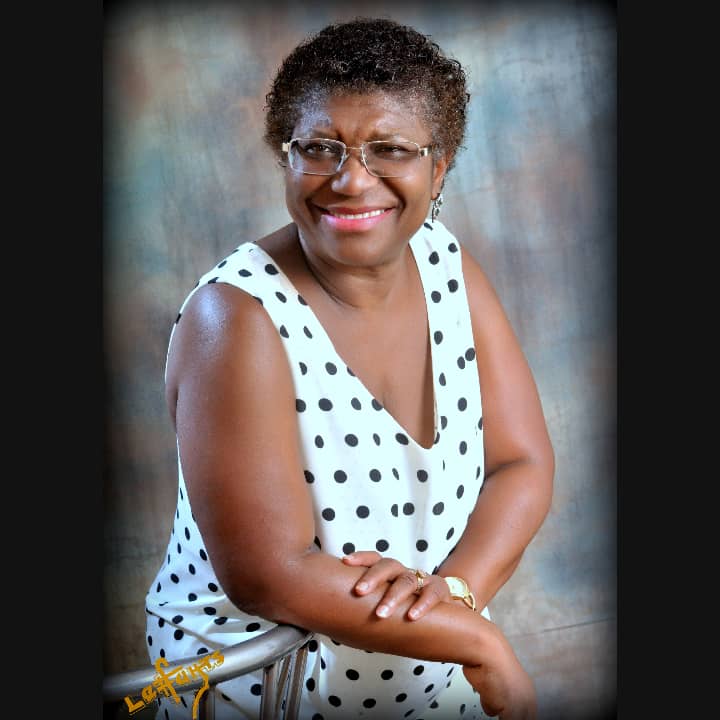 Says social distancing impossible in Lagos
As the novel Corona Virus pandemic escalates in Nigeria with Lagos as the epicenter, WO caught up with Joyce Onafowokan, former Senior Special Assistant to the past governor, Mr.  Akinwunmi Ambode on social development to assess impact and fallouts.
What is your opinion on the way Lagos state is handling the COVID-19 pandemic as a health professional?
To be honest, the Lagos State Government is not doing too badly in handling the COVID-19 pandemic. The Government has done quite well with the regular information via tweets and press on both the State's activities and the reality of the pandemic. One can really not ask for more than that.
What can be improved upon? In what way and why?
My opinion is purely based on what I hear and read in the News. Based on the WHO testing criteria, I am unsure how well we are doing but I think that the rate is low. To be able to know how prevalent it is with regard to the population, more testing has to be done to have an accurate idea.
From the Director-General of the WHO, the simple message to Nations was, "Test, test, test" Testing is a window and it tells us how it spreads. Without its adequacy, one cannot understand the pandemic.
I think that we need to increase our rate of testing. I do not agree with those who say that the rate of testing should not be accelerated because the more testing we do, the better idea of the actual numbers, and our ability to monitor the spread.
Appears like simple Math to me. For example, if you test only 10 people in a month (when you have the capacity to test 100), you may have missed give or take, 30 others who may have been infected and have also spread it. If we have the capacity, my suggestion is that we test as many people as we are able. There is nothing like too much or accelerated testing.
How does one fight and reduce the rate at which it spreads without adequate testing?
As individuals, we also have to be forthright in understanding that there is no shame in testing positive and being treated. We must be willing to come out and seek help. It is in trying to hide that we inadvertently spread the Virus.
Can you draw parallels between our interventions and others that are working better or worse than ours?
It will be unfair to draw a parallel because our culture is different. The Western World has a better healthcare delivery system. When you think of the best of them struggling to cope, where do you think that we stand? It is no news that we have spent enough on our healthcare.
The public hospitals are struggling, even with the best and brightest doctors. Recently, a concerned parent called me at about 1 am, to say his wife was in labor and there was no electricity and the generator was bad (apparently for months) and the poor nurse was trying to deliver a baby with her telephone flashlight.
You tell me if this is not a major accident waiting to happen. Then we are surprised by the number of babies born with disabilities?
What are the social implications of the lockdown in a place like Lagos? Are there alternatives?
The impact of the lockdown is both social and economic. A majority of our population relies on daily wages and may not be able to make ends met while not working.  Under normal circumstances, making a living is hard for them.
Social distance is impossible when you live in crowded houses. Poverty will increase. We have also seen lawlessness. These are realities of some of the social impacts of the lockdown.
We are not set up for a lockdown, as much as it is necessary. How will they feed their families?  Foodstuffs were distributed and we all witnessed the lack of social distancing in the distribution.
People were in a rush to get their packages; for fear that they will not be enough for everyone. We probably could have thought out a better process before the mass distribution.
A group in one of the Island Estates (Banana) did a great job with its distribution while maintaining some measure of social distancing. I cringe when we have to discuss the increased rate of domestic violence and rape due to the lockdown.
Both adults and children. There are more losers, in this pandemic, than we will ever know. This is a time that we all have to become our brother's keeper, keeping an eye on our neighbors.
Sharing whatever little that we have. It's a case of "damned if you do, damned if you don't" with the foodstuff distribution. Overall, one has to give kudos to the State Government.
What of socially disadvantaged members of the society and the elderly?
The elderly, the children, and low-income families are the most impacted.
How can this be ameliorated?
As I earlier stated, we must begin to take care of those who are vulnerable within our society. The Government cannot do it alone. Churches, Mosques, businesses, and other individuals have to begin to do more with "helping hands." Some organizations are doing as much as they are able.
For instance, I know that my church, House on the Rock, takes on a fair share of feeding the poor. We need to have on-going feeding programs- like Soup Kitchens in neighborhoods that will regularly feed those in need.
Thoughts should be put into such a setup. We all show up bearing gifts at Christmas, with nothing else the rest of the year. If these Kitchens had existed, then it would have been easier for the State's distribution program, without people fighting themselves, as we saw on social media, over foodstuffs.
How can we better engage the children during this lockdown period?
Engaging children during the lockdown? I am so glad that my kids are grown and out of the home because I cannot imagine what I would be doing to entertain them. How much television can they watch?
You do know the effects of too much television on focusing and attention? It is hard. We may have to go back to the art of storytelling under the Stars. The stories that teach moral values. For the more affluent, the kids can begin to learn simple baking, sewing, and craft-making.
Going forward, what lessons can we learn from this COVID-19 in terms of social development?
Hopefully, we have learned some lessons. Firstly, our healthcare needs to be revamped and rebuilt. Our Community Health Centers need to be set up to deal with a future pandemic.
As we all know, communicable diseases affect populations unequally and the most impacted are the most vulnerable. We have to be quicker in engaging our Obas, Pastors, and Imams in translating the severity of any pandemic.
A friend told me, the other day that perhaps the villagers may have gotten it if they had been told that COVID-19 was "sopona" (a feared, unseen illness that goes around killing people). The locals understand that language in Yorubaland.
The measure of a society, they say, is how it takes care of its citizens. Providing social services should be at the forefront of whatever we do. Services to the most vulnerable-the children and elderly. A happy population is also a peaceful one.