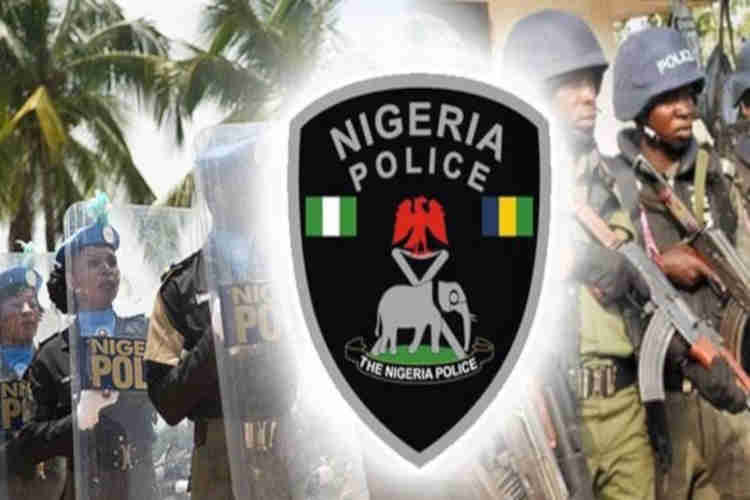 The Nigerian Police
By Femi Bolaji, Jalingo
About eight months ago, the atmosphere in Taraba state was that of fear. It was one filled with uncertainties owing to the onslaught by men of the underworld.
These men were vicious and became bold operating from distant villages into Jalingo, the state capital. What baffled residents at the time was that no one knew where they would strike next.
Some people lost confidence in the security agencies and turned to God for protection. These bandits would pick people at will in their houses and their mode of operation was to instil fear in the neighbourhood by shooting sporadically before whisking their targets away.
But now, the tides have turned and the state capital is more peaceful with people sleeping with their two eyes closed.
One would wonder what the magic was. But then it seemed those responsible for keeping the people safe suddenly came alive to their responsibilities and adopted a new strategy to combat the menace.
Saturday Vanguard however recall that sometime last year in the peak of abductions across the state, the former Commissioner of Police in the state, Alkasim Sanusi who proceeded on retirement December, had launched an offensive code named, 'Operation Forest Storm'. The integrated offensive which included Vigilantes was able to flush out the criminals from their hide outs, mostly in the forests.
Then came the local hunters who battled the kidnappers, thus forcing them to retreat and flee from attacking residents of Jalingo, the state capital and environs.
However, having successfully dislodged these criminals from their hideouts, the few surviving ones have recently re-strategised and changed their mode of operation.
They have now resorted to mounting road blocks along Wukari- Jalingo highway to inflict pains on those plying that route. The latest of such was the abduction of seven people heading to Ibbi Local Government Area of the state about a week ago.
The incident, according to an eyewitness, Muhammed Ibrahim, happened around 8.25pm last week Thursday. He said the kidnappers mounted a roadblock along Wukari Federal Highway and stopped one of the vehicles before whisking away the occupants.
The eyewitness who was said to be in a vehicle behind the one whose occupants were abducted explained that other travellers who saw what was happening, turned back to avoid being victims of the onslaught. Those abducted were however released earlier this week after paying ransom which ran into millions.
Prior to this incident was an earlier one which happened on March 4 at about 8.30pm also on Wukari- Jalingo highway.
The victim, Okoye John who was a serving corps member in Benue state narrated his ordeal to newsmen after he was rescued by the military in the bush where he was dumped by his abductors.
He said, "I was traveling from Ukum to Jalingo after getting clearance to go for medical treatment because I am highly asthmatic. At about 8.30 pm, our vehicle ran into a check point mounted by gunmen.
We were flagged down and everybody in the vehicle was ordered to come down from the vehicle and forced to lie down on the road.
They collected all our money including my own N22,000 before they eventually blindfolded me and dragged me into the bush. I was driven on a bike inside the bush for over an hour before I was dropped at a destination where I stayed for days.
They asked me to call NYSC to bring money but I told them NYSC doesn't give money but I eventually gave them my father's number whom they asked to bring N5 million or I would be killed.
"After several days of negotiations, with my dad insisting he didn't have the money, they eventually agreed to collect N300,000. After collecting the ransom, they blindfolded me again and drove me through the bush for another one hour before dropping me off.
"It was while I was wandering in the bush that operatives of Operation Ayema Kpatuma saw me and I told them I was a corps member who was kidnapped by gunmen. They told me that they had been looking for me and that was how I was rescued."
When contacted for comment on the prevailing situation on the highway, spokesman of the Taraba state police command, DSP David Misal explained that the police was leaving no stone unturned.
He said, "the fact is that we are on ground and the work continues. Though over a week ago we recorded a case of kidnapping on the highway, but that does not mean we are overwhelmed.
"And I will state authoritatively that but for the presence of the Police on the Federal highway, honestly what would have been recorded in the last one week would have been much.
"Also, it is a thing of joy that for a couple of months now people being picked from their homes has stopped. The few ones recorded in recent times were on the outskirts and on major highways which we have intensified efforts to stop."
The state government on its part was happy that crime rate in the state has reduced, but urged security agencies to flush out the few criminals still in the act.
According to the Special Adviser to Governor Ishaku on Media and Publicity, Bala Dan Abu, "the last three to four months has been the most peaceful in the state in recent time.
The state is generally safe now and if not for the COVID-19 outbreak, night life has returned especially in the state capital. But we know there are still some isolated cases like those of the highway criminals, but we hope the security agencies can flush them out and make our highways safer."