By Dele Sobowale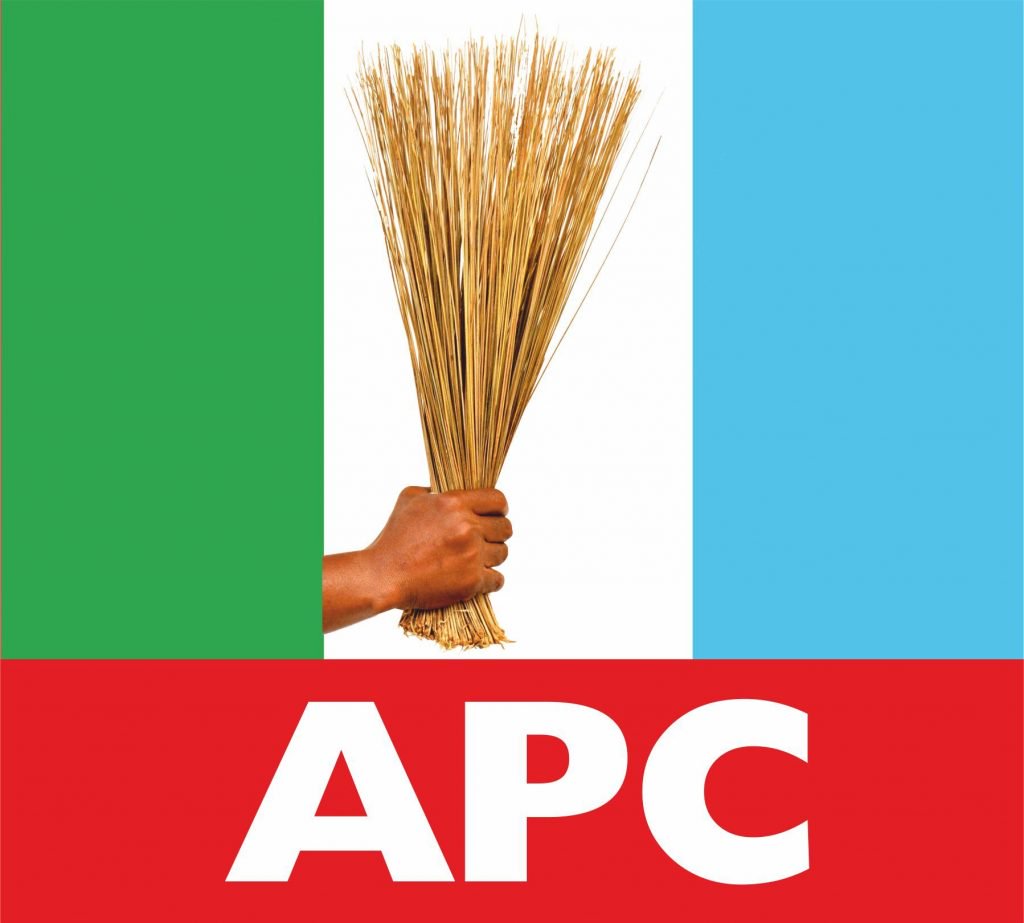 "To know that which before us lies in daily life/Is the prime wisdom/What is more is fume" – John Milton, VANGUARD BOOK OF QUOTATIONS, VBQ.
When the various groups forming the alliance which became the All Progressives Congress, APC, finally agreed to work together to get rid of the Peoples Democratic Party, PDP, I talked to some of the leading promoters of the scheme (or scam?). My fears centred around the likely presidential candidate and his antecedents regarding respect for human rights, nepotism, religious tolerance and economic illiteracy.
The answers I received gave me the impression that there was a solid working agreement which would take care of all those concerns.
Today, as we start the year 2020, I am afraid that the APC government has, so far, exceeded my worst fears and dashed my best hopes. Southerners, including those who got us into this "One Chance" contraption called APC government, can easily see that what has emerged as democracy in Nigeria is "government of northern Muslims, by northern Muslims and for northern Muslims."
For the first time in Nigeria, the President, the Senate President, the Chief Justice, the Chief of Staff, the Minister of Defence, the Army Chief, the Minister of Justice, the Minister of Petroleum, the Group Managing Director of NNPC, the Minister of Finance, the Director General of the DSS, the Chairman of EFCC, the Inspector General of Police, the Director General of NIA, etc, etc, are all northern Muslims. For good measure, an unbelievable percentage of them are Abubakars or Mohammeds in a country where over 100,000 names exist.
"We wish to speak for ourselves. For too long, others have spoken for us" – American Negroes at the start of the great push for black rights in USA 1965.
Southern APC leaders who got us into this situation have become the first captives of a well-laid trap. They are totally enslaved and can only applaud even if the entire cabinet comprises of Abubakars. So, we cannot rely on them to deliver us. We must fight for ourselves. One place to start is to go back when I wrote the article, 'IS APC THE ANSWER?'
IS APC THE ANSWER? – 1
"Alliances are held together by fear not by love" – Harold Macmillan, British Prime Minister, VANGUARD BOOK OF QUOTATIONS p 9.
Until the Independent National Electoral Commission, INEC, registered the alliance of political associations which had come together under the banner of All Progressives Congress, APC, to me, there was nothing to discuss about the matter.
APC is now a reality, so there are loads of issues to consider. The first, and most important, has already been addressed by Harold Macmillan. The former British Prime Minister, on February 3, 1960, in a speech to the South African Parliament, had pronounced as follows:
"The most striking of all impressions I have formed since I left London a month ago is of the strength of African national consciousness….The wind of change is blowing through the continent [underlining mine].
"Whether we like it or not, the growth of national consciousness is a political fact". That was eight months before Nigeria became independent. Most commentators remember the part about 'wind of change' but few know the venue and the context in which it was made. His views of political coalitions, or alliances, were just as unique and sensible as his views about politicians in general. He was also once reported to have said: "If people want a sense of purpose, they should get it from their archbishop [or Chief Imam].
"They should certainly not get it from their politicians".
I cannot agree more. The last person to trust absolutely is a politician; a bunch of them, in my view, make up the devil's workshop – irrespective of political party or alliance; mainly because groups are generally more immoral than individuals. The fiasco of Governors Forum election and the mayhem in Rivers State House of Assembly demonstrate how, ordinarily, sensible people can easily lose their senses once they become part of a group.
Even the devil knows that after 14 years in government, at the federal level and in most states, the People's Democratic Party, PDP, had failed. There is hardly any problem we had as a nation, in 1999, that has not got worse or remained unsolved. The singular exception has been communications and the GSM revolution.
Education, infrastructure, power supply, corruption and official greed remain with us;
same with high unemployment and the decline of industries. We know the problems; even if some ethnic jingoists would want the rest of us to join them in pretending that all is well. But, from now until 2015 and, perhaps beyond, the most urgent question is: Is APC, as presently constituted, the answer? My answer for now is: perhaps not. We may need another political party.
That answer will probably shock a lot of people who had assumed that as a long-termcritic of the PDP, I would naturally embrace any political association, especially one that has arrogated to itself the word 'PROGRESSIVE'. The reason my enthusiasm for APC is less than expected lies in the fact that my readings in semantics had taught me to disregard the words people use to describe themselves and to focus on what they have done, or causes they have been known to support and their utterances on important matters. Lastly, I am more interested in character, or its synonym, integrity.
Looking closely at the leaders of the APC, it is doubtful if all of them will pass the test of integrity. Few, if deeply probed, will fail to change their designer suits for prison attire. But, my biggest worry lies in the fact that APC, even so early in the day, is like a structure resting on two major pillars; each deeply flawed. APC remains ACN and CPC or, more candidly, Bola Tinubu and Buhari – with a lot of political appendages or even jesters attached. Few of them believe in and practice democracy within their own organizations or in the areas they control and, with the exception of two, there has been little really 'progressive' about
governance in their domains. The question that bothers my mind can be summarized this way: Will I be happy if Nigeria is delivered to a political party of this nature? The answer is: I doubt it…
IS APC THE ANSWER? –2
"The more you read and observe about politics, you've got to admit that each party is worse than the other..The one that's out always looks best" – Will Rogers, 1879-1935.
SUNDAY PUNCH of August 11, 2013, on pages 70 and 71 provided the names and pictures of people it called 'Opposition Power brokers: The Strongmen of APC'. It reads to me like pictures of WANTED men at a police station. For a start, the list had no single woman – that tells us a lot about the gender discrimination in the new political organization. It is doubtful if this new 'progressive' political contraption is what will take us to the promised land.
I have always been free of the deliberate self-deception of commentators who write for print media owned by politicians. My colleagues who write for such papers pretend to objectivity which their papers would not allow to be published.
It is my great fortune that the publisher of VANGUARD, like me, does not carry a party card. So our freedom as columnists on this paper is total in that regard. Because APC aspires to rule Nigeria, it will be subjected to the most stringent test of its suitability for that role. I regard myself as a progressive, but that does not mean I am prepared to swallow all the falsehoods which political parties dish out routinely. I read, more for amusement than for anything else, all the daily exchanges between Lai Mohammed and his counterparts in the Presidency. Lai, Reuben and Doyin, could form a comedy team. Their utterances on serious matters of state, though not informative, will be hilarious.
Let me now return to the list because it summarises all my fears about APC. I searched in vain for the faces of Governors Fayemi of Ekiti, Amosun of Ogun and Ajimobi of Oyo States. Perhaps, they were ably represented by Fashola and Aregbesola. On the other hand, as economists often say, they might not want their mug shots on the wall with the other "SUSPECTS". But, that is a minor matter. If ever there was a marriage of strange bed-fellows, APC is it. Unlike the PDP which started with the G-34, a group of courageous and largely principled men, Dr Alex Ekwueme; Alhaji Abubakar Rimi, Chief Bola Ige, Professor Ango Abdulahi, Obong Victor B. Attah and others (see the list in my book, PDP:CORRUPTION INCORPORATED pp 65-66), and grew into a broad-based national party and a constitution, the APC started with political parties each virtually owned by one individual and which might disintegrate if anything happens to the "owner" of the franchise. That is not a solid foundation in my opinion.
Granted, the PDP had since abandoned its original principles and embraced opportunism, it still has a blue-print for organization and governance to which it can return if only men of goodwill prevail. By contrast, the APC, as presently constituted, consists of elements which should not ordinarily be seen dining at the same table – unless everybody comes to the dinner with ten feet long spoons!!!…"
Those were my fears in 2013 about APC which was formed largely to fulfil two men's ambitions in 2015. One wanted to be President but has no funds and no national organisation.
The other wanted to be Vice President as a stepping stone to becoming President after eight years of APC rule. Neither one of the two could realise his ambition alone without the strengths which the other brought to the bargaining table. A deal was struck. Fortunately, the two had totally obedient followers within their parties. Nobody objected to the marriage of convenience. Although in fairness to the others, few were aware of the Devil's pact to impose a Muslim-Muslim ticket on the nation in 2014. That revelation came after it became impossible to back out of the alliance. In the end, it was the Presidential candidate who got his wish. The other received a meaningless title as compensation. He was also allowed to nominate the VP as well as people for important posts.
"Power tends to corrupt and absolute power corrupts absolutely. Great men are almost always bad men." Lord Acton, 1834-1902.
But, very soon, the power CHANGED hands. With absolute power in his grasp, the ultimate winner tore up whatever agreement there was and has since been imposing his will. Many of his former partner's men have been removed from office and replaced with Mohammed. He is now reduced to the role of Chief Fire Officer – fighting fires started by a pyromaniac in Edo State.
We, Southerners, must save ourselves. Captives within APC cannot help us.
Have a happy 2020 – if you can in the mess Nigeria finds herself.