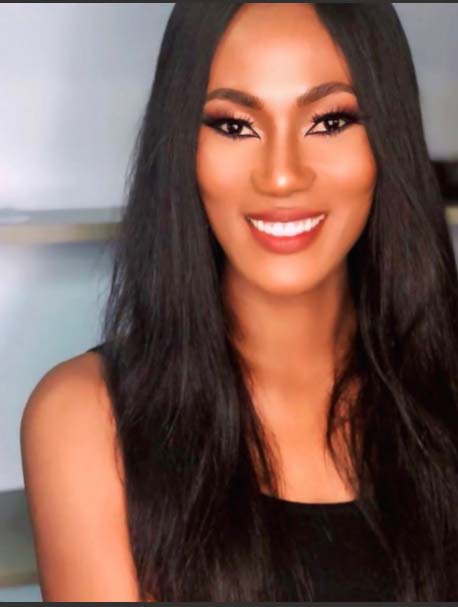 From being a bright-eyed 17-year-old finalist of Mnet's Face of Africa in the 90s, Ojy Okpe has over the years beat the odds to become one of the most prominent names on TV.
Through her fast-rising segment 'What's Trending with Ojy Okpe' on the Morning Show of ARISE TV, Okpe has cemented her admirable status as a competent TV Anchor, which came to the fore when she started by co-hosting The Morning Show with veteran journalist Reuben Abati about a year ago.
The masterly way she crafts her stories, taking hundreds of thousands through the most informative and entertaining news of the day, has seen her rapidly gain a cult following from adoring fans through her What's Trending segment, barely six months in.
However, a peep into Okpe's universe reveals that her career didn't start on TV.
Born to a retired Nigerian Commissioner of Police Matthew Egwuenu and his wife Philomena, Okpe was drawn to the world of modelling after she was discovered by a talent scout Jan Malan in Lagos. Malan encouraged her to enter Mnet's Face of Africa competition which she did and emerged a finalist.
Her modelling career took flight from that singular encounter; first to Johannesburg where she worked as a model, then to New York where she walked through the revolving doors of notable fashion designers like Oscar de la Renta, Jean Paul Gaultier, Versace, Moschino, Ralph Lauren and Dolce & Gabbana the year after. It was only a matter of time before her beautifully sculpted face began to grace the glossy covers of Elle, Vogue Cosmopolitan, and Essence magazines.
To date, the happy mother of two still rocks the runway and performs judging duties on some fashion shows.
Despite the fame that came with modelling, Okpe, armed with good looks and a graceful gait, found a deeper calling in the sound and sight industry, particularly after she was introduced to the fascinating world of Hollywood.
Dedicated and ambitious, Okpe enrolled at St John's University, New York, and between 2003 and 2006 graduated with a degree in Communications and Film Production.
The educational experience projected her into the make-believe world such that by 2009, she was on the crew of the American romantic comedy movie 'Confessions of a Shopaholic'. She has also featured in other prominent Hollywood productions such as 'The Devil Wears Prada' and 'Spiderman 3'.
However, her TV career began to take shape in 2013 when she joined ARISE.
Within a few years of joining the reputable media organisation, Okpe rose to become one of the top executives of the company through her insightful programmes.
She was part of the Channel's notable achievement at during it's launch, when it won a New York Emmy Awards for the ground-breaking documentary, "Game Changers: How the Harlem Globetrotters Battled Racism".
The documentary takes a historical look at the early days of professional basketball and how the Harlem Globetrotters not only dealt with racism but also helped change the world of sports.
Beyond documentaries, Okpe has an array of celebrity interviews in her portfolio. Think of big Hollywood names like actresses Susan Sarandon and Sarah Jessica Parker; supermodel Iman and singer Idina Mendel.
But this ambitious amazon isn't done yet. Okpe is eyeing movie productions through her company, Mainland Productions, an outfit that is passionate about telling compelling African narratives.
"I have never been one to believe in limitations. It's the glory of God that makes me stand out from the crowd, in the sense that it is rare to find a model-turned-television anchor-turned- filmmaker and that is what I'm using to my advantage."
Unarguably, Okpe is keen on telling stories that break the conventional mould while sparking discussions and with Mainland Productions, she hopes to build her brand as a force to be reckoned with in the TV and film industry.