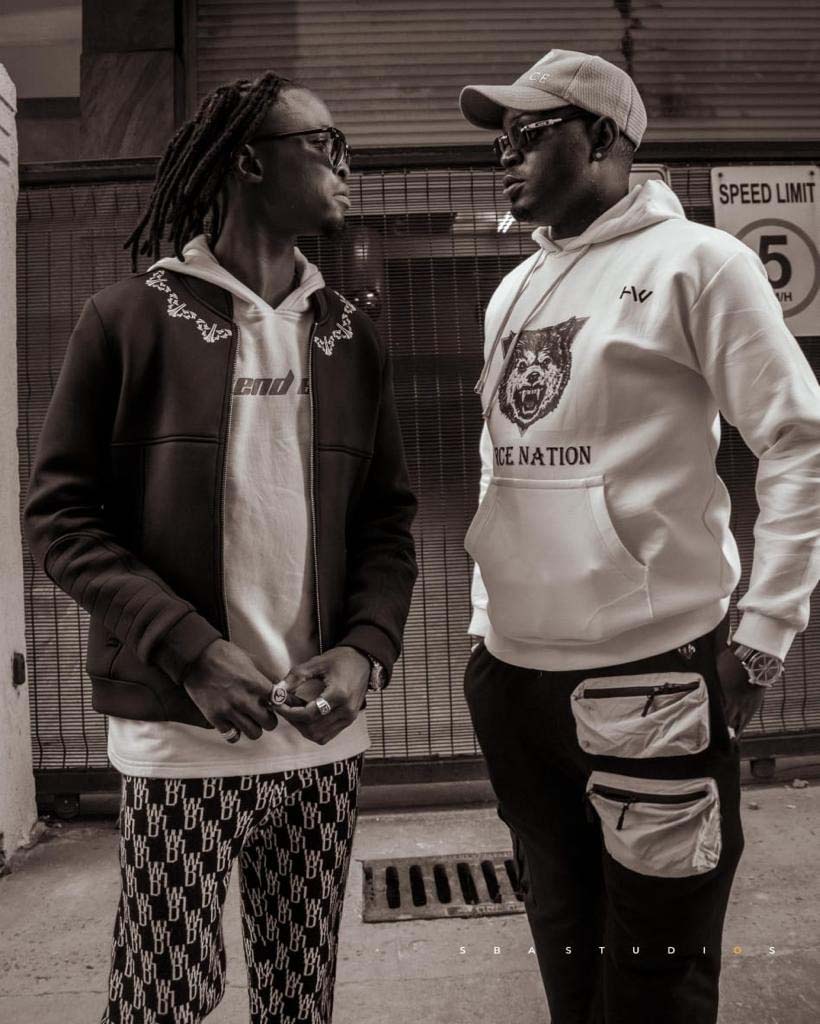 A brief introduction
Awoyungbo Olugbenga Jackson popularly known as JacksonFierce, born on the 29th sept 1991 to the family of Late Engineer Awoyungbo Oladapo Sunday and Mrs Awoyungbo Adetutu Rasheedat. Originated from Ogun State , (Home Town – Isoyin ) Ijebu North East Local Government Of Nigeria.
From a family of three children an older sister, Osueke Oluwabunmi Yemisi and a younger brother, Awoyungbo Oluwafemi Akinola, an artist known as femiyung .
Awoyungbo Olugbenga Jackson Started primary education in the early 90s, at Solid structure school Ifako Ijaye Lagos, Nigeria. After 6 years of primary education, he attended Fagba grammar school for Junior secondary school education for just 1 year, thereafter got transferred to Methodist high school ifo Arigbajo Ogun state, for the remaining part of Junior education, in a boarding school. He later transferred to Lagos State Model College Mieran for senior education and graduated in the year 2007 from a science department.
JacksonFierce Immediately took a diploma course at the federal University of Agriculture, Abeokuta in the same year. In 2008 he got admitted fully into Federal university of agriculture Abeokuta, where he studied Aquacultures and Fisheries management, which according to him, was not his preferred course. 4 and a half after years of studying Aquacultures and Fisheries management, he decided that wasn't what he wanted for himself.
So Awoyungbo Olugbenga Jackson decided to transfer to school to Espam university Cite tunde motors, Cotonou Republic of Benin . Where he started all afresh studying the course of his choice "computer science" and graduated with a second class upper credit in the year 2017. In 2018 he was posted to Enugu State, Awgu local government area, by the National Youth Service Corps, where he served at the state secretariat for 12 months .
JacksonFierce likes to call himself an independent Realtor, Talent Management & a Jack of all trade business man.
He worked at the federal ministries of aquacultures and fisheries, ibadan oyo state's secretariat, for 6 month, even though he had always been a Talent manager since 2009, in his second year at the Federal university of Agriculture Abeokuta, when he brought entertainment to the school, He was able to get a group of 300 dancers within the space of 7 months, with the school's approval to use the sport center for rehearsal under the application of sporting entertainment . He further went on to creating the group JYVE (Joint Youth Vision Entertainment ) which he got nickname JYVE from.. The group JYVE won multiple awards during his stay at the federal university of agriculture and also around Abeokuta. The group was highly recognized recognized by the school, as the only entertainment group to open the newly built vice chancellor quarters in 2011. Among other opening and launching event hosted by JYVE.
In 2018 during his Youth Corp experience JacksonFierce decided to register his company 'FIERCE NATION LIMITED' under the inspiration of the meaning of Fierce, Showing aggressiveness toward achievement. He found the name interesting and decided he wanted to build a nation where people can show their aggression toward success. 'FIERCE NATION LIMITED' a multi diversional company, strongly into Entertainment , Real estate and Farming from acquired landed properties by his late father. In 2019, JacksonFierce encountered a transformation, as he came across 2 artist named Agbeleshe Olamilekan (Laycon) and Deshiba Joshua (RunnJozzy).
It was almost a year after his newly registered company went fully into business, using one of his fathers property as its main office, somewhere in mowe, Nigeria. His passion for entertainment and talent management, let him into signing a long time contract with his newly discovered artistes, Laycon and RunnJozzy.
This was his first professional development. Most people don't know this, but the money used in signing 'FIERCE NATION's first 2 artistes were gotten from JacksonFierce first profit gotten from mass farming. Same year Laycon, winner of Big Brother Naija Season 5, had a song, titled FIERCE which was one of his best song, it became 'FIERCE NATION's anthem, which is why the song by Laycon Fierce is a FierceNation ft Laycon , chiko ekun and reminisce .
Ever since then Fierce nation had come to light and have come to stay in the Nigeria Entertainment Industry , Real Estate and Farming. We are made to understand that, Fierce Nation is coming up with more entertainment branches in 2022,its also working tirelessly on breaking into the movie industry.
Awoyungbo Olugbenga Jackson is Single, but have son named after him" Awoyungbo Jackson's Signature Isreal"
He has the following awards to his name; Most expensive youth corper at enugu. Group of the year (JYVE)
Outstanding Student of the year 2012( FUNAAB ), JacksonFierce says aspires to Build a nation without fear, and giving young promising youths a platform to be able to showcase their talent and be able to give back to the nation.
Subscribe for latest Videos