By Dayo Johnson
SOME mortuary attendants in Ondo State government owned Specialist Hospital, Akure are being quizzed over the missing corpse of a new born baby.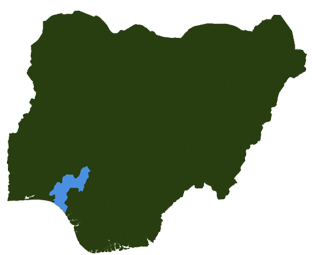 Sunday Vanguard was informed that detectives have commenced investigation into the missing corpse of a baby which was brought to the hospital with that of her dead mother from the Police Hospital in the state.
Reports said both the mother and the baby died during labour in the Police Hospital and were transfered to the state government owned hospital mortuary last Wednesday.
But the family of the deceased , on getting to the hospital yesterday to take the corpses for burial, met only the remains of the mother while the deceased baby was missing.
A competent source said,  "When the family of the deceased got to the hospital mortuary today (Saturday) to collect the remains of dead, they only saw the body of the mother and the placenta but they could not find the baby. The mortuary attendants could not explain how it happened. "
EFCC vs Saraki: Magu is out to get his pound of flesh, says Timi Frank(Opens in a new browser tab)
According to the source, the family members almost caused crisis on the hospital premises following the incident. But they were said to have reported the matter at the police station.
Police spokesperson, Femi Joseph, confirmed the incident and said the hospital officials have been invited for questioning.
Joseph however said no arrest had  been made.
" We have not made any arrest for now but we have commenced investigation into the matter. We will invite the workers of the hospital, especially those working at the mortuary section", he added.
Also reacting, the state Health Commissioner, Dr. Wahab Adegbenro, said the matter had been handed over to the police for investigation.
Dr Adegbenro said:  "We have handed the mortuary attendants to the police to do investigation. We will be waiting for the outcome of their investigation,"