Since the inception of democracy in Nigeria most politicians from this part of the world have often been described as corrupt, fraudulent, self-centered deaf to the yearning and aspiration of the people and even evil.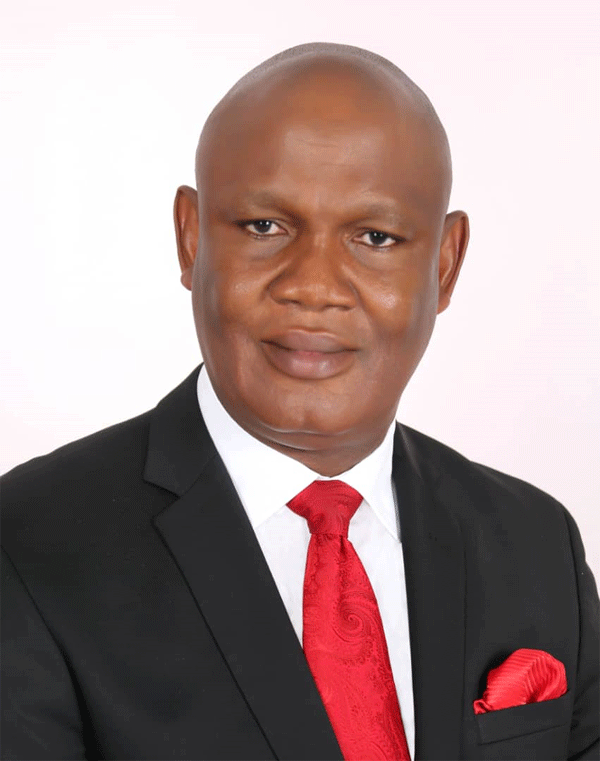 This has made it practically impossible for most people to venture into the trade especially with the huge financial involvement associated with politics and politicking in Nigeria.
Nevertheless, there are also some exceptions, meaning that there are still some politicians with proven track record of integrity and transparency. This writer did not discover this until the Nigeria Union of Journalists, South-South Zone decided to appoint one unassuming gentleman from Nung-Nya in Ikot Ebiere of Onna Local Government area in Akwa-Ibom State as its Grand Patron.
Maintain romance with electorates, Macaulay urges groups
When he was approached to officially inform him about his selection for the noble position, he out rightly rejected the offer preferring to concentrate on the job which Governor Udom Emmanuel has graciously appointed him to perform. But on a second visit and based on several promptings he succumbed to the request.
Ordinarily, most Nigerians will gladly accept to be Grand Patron to the NUJ South-South but this gentleman with poise and panache took his time, and weighed all options before accepting the lignifying offer.
But that is not the story.
A very close study revealed that Mr. Ephriam Inyang-Eyen Commissioner for Works in Akwa-Ibom State is a deeply religious man.
Apart from being a workaholic, this ex-customs officer sets aside every Monday between 7 – 9am to fellowship with his staff and to firmly place the affairs of the Ministry of Works in the hands of the Almighty God.
This he has continued to do since 2015.
Since he was appointed Commissioner for Works in Akwa-Ibom State in 2015, Mr. Inyang-Eyen has transformed the face of the Ministry and the procedure for the award of supervision, execution and even payment for government projects and contract.
To ensure that roads projects awarded by the State Government are executed according to specification, he embarks on project supervision and monitoring every week. He personally alongside his project engineers visit each of the 132 road project sites scattered across the State to ensure that jobs are done according to a specification delivery and on scheduled.
Minimum Wage : If resources are there, workers deserve it – Ortom
He partners with community leaders to ensure that the execution of road projects are not disrupted and that they provide conducive environment for contractors to operate.
To avoid false reports from the field by ministry officials he personally visits road project sites to ascertain the extent of job done by the contractors.
This decision is borne out of the fact that over the years dubious contractors have connived with Ministry Officials to fraudulently certify works that were yet to be completed or that were shabbily executed.
To instill equity and fairness, Mr. Inyang-Eyen ensures that compensations are paid to communities and owners of demolished structures and this had given  boost to quick completion of road projects.
Furthermore, in order to be abreast with the needs and challenges faced by contractors in his Ministry, Mr. Inyang-Eyen holds regular meetings with them to brainstorm on how best to deliver their jobs within available resources.
When you come in contact with him, you will be overwhelmed by his humility and wide knowledge of affairs even beyond politics.
Unlike most political appointees that take delight in engaging in social activities at night, Mr. Inyang-Eyen is an introvert who is always busy thinking of how best he can better the lots of the Akwa-Ibom people by providing enduring networks infrastructure across the State.
Since the year 2000 till date Mr. Inyang-Eyen has received over fifty local, national and international awards that border on commitment and dedication to duty, selflessness and humanitarian service, philanthropy and commitment to  development as well as national unity.
In fact, Mr. Inyang-Eyen is a rare gem, and iconic leader, a rare political breed whose honest passion for the well being of his people cannot be quantified.
A'Ibom APC rejects gov result, heads to tribunal
As a Christian, his passion for Jesus Christ and the work of God is mind blowing. In all he does he puts Jesus first. His commitment to delivering roads that can stand in test of time cannot be overemphasized and this he constantly drums into the ears of contractors. He keep impressing it upon contractors that, his Principal Governor Udom Emmanuel will not accept shoddily executed road project.
Inyang-Eyen is transparent, honest, humble, hardworking and always ready to listen and learn from anybody.
There is doubt that Nigeria still has politicians who have chosen to commit themselves to the task of positively impacting the lives of their people instead of corruptly enriching themselves, and Mr. Iyang-Eyen, Commissioner for Works Akwa-Ibom State is a perfect example of such honourable Nigerians.
He is a charitable Nigerian who gives without counting the costs; and has passion for the well being of the poor and less privileged.
This complete gentleman who has seen it all in public service, has also proved that when given the opportunity to serve in any sphere of life he will always leave a lasting legacy in the sands of time.
Inyang-Eyen, we salute your industry,
We extol your virtues,
We covet your leadership style,
And do pray and hope fervently that your works be rewarded!
Edward Akpati Ogude,
Vice President,
NUJ (South South).