By Donu Kogbara
MANY Nigerians who are frequent travellers, this columnist included, do not travel enough or at all within our continent.
We fly to and from London, Paris, Rome, Berlin, New York, Dubai, Beijing, etc, on a regular basis – to live, work, study, shop, do business, take care of our health, socialise, etc. But we rarely or never bother to check out the many fascinating countries in Africa.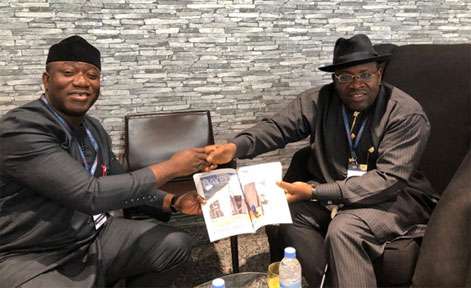 I've felt guilty for ages about this failure to sufficiently explore my own backyard; and I decided to do something about it this year…and to make my way to the AFRICA CEO Forum in Kigali last month.
I'm really glad I made the effort because Rwanda, known as "the land of a thousand hills", is so beautiful. And the convention centre in which the CEO Forum – organised by the French Jeune Afrique Group – was held is a world-class, state-of-the-art events facility.
Architectural superiority
Frankly, its technological and architectural superiority puts similar buildings in our three top cities – Abuja, Lagos, Port Harcourt – to shame.
And I kept asking myself why massive Nigeria should be so embarrassingly outshone by a tiny nation that hasn't earned a fraction of the billions of petrodollars we've been generating for decades.
Even if we can't cope with major challenges such as providing ourselves with round-the-clock electricity and ensuring that every child in every corner of the Federation goes to school, can we not at least manage more small triumphs such as erecting and efficiently maintaining sparkling, sophisticated and superb conference venues?!!!
Ok, so while I was in Kigali, I was forced to wonder, for the umpteenth time, why despite regarding ourselves as the Giant of Africa, we have yet to fulfil even one-tenth of our potential.
Ah well. Never mind. Perhaps Nigeria will truly rise one day. And while some of us are fervently praying for elevation from mediocrity and defeat, we should also simultaneously count our blessings.
Almost every cloud has a silver lining; and I'm delighted to report that the good news on this occasion is that the Nigerian VIP speakers at the CEO Forum did us more than proud.
Special kudos to (in alphabetical order) Mr. Tony Attah, the Managing Director of Nigeria LNG Limited, Mr. Austin Avuru of Seplat Petroleum; Bayelsa State Governor, Mr. Henry Seriake Dickson and Dr. Kayode Fayemi, the Governor of Ekiti State.
All of the above spoke very eloquently and provided me and other members of their audiences with valuable learning experiences. And, by the way, I and many other Nigerian and non-Nigerian onlookers were especially impressed by the fact that though Fayemi (APC) and Dickson (PDP) belong to different political parties that had just emerged from bruising electoral battles back home, they related to each other very warmly and cerebrally in Rwanda.
Of course, they couldn't possibly agree on every topic. But they focussed on the bigger picture, rather than on petty rivalries, thereby proving themselves to be well brought-up, civilized gentlemen who prioritise collective development issues.
The likes of Fayemi and Dickson remind and teach us, by avoiding avoidable rancour, that it is not necessary for political differences of opinion to become bitter and destructive enmities.
If more Naija leaders shared their benign, intelligent and mature mindsets, our country might be in much better shape!
I also learned a lot from my visit to the chilling and emotionally destabilising Genocide Memorial in Kigali, which commemorates the 800,000 or so adults and youngsters who were murdered during a ferocious and frenzied 100-day ethnic cleansing attack in 1994.
The 250,000-plus of the massacre victims are buried at this site; and I am still struggling to get my head around the shocking savagery that was described by our guide and showcased in the museum.
We tourists were reduced to traumatised silence as we filed past tragic photograph after tragic photograph of departed souls, eerie exhibits such as their torn bloodstained clothing and poignant panels outlining the history of the massacre…which, to some extent, can be blamed on Belgian colonialist divide-and-rule tactics.
Most of the victims were members of the minority Tutsi tribe. Most of the perpetrators were extremist members of the Hutu tribe.
Some of the perpetrators were Catholic priests and nuns. People slaughtered neighbours who had once been their dearest friends. People maimed innocent infants who were their godchildren.
President Paul Kagame of Rwanda (who by the way looks like Buhari!) has a mixed reputation, in the sense that he's frequently accused of human rights abuses against dissenters, including journalists. But Kagame, a Tutsi, is also praised for running his country competently and ending the Tutsi-Hutu fight. And I think that this positive aspect of his reputation is deserved.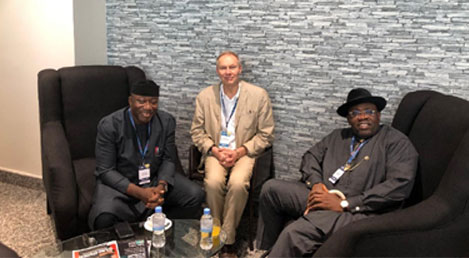 Detribalised nationalism
Kagame could easily have encouraged the Tutsis to retaliate viciously; and the tit-for-tat bloodletting could have dragged on for years. But he has gone out of his way to persuade Tutsis and Hutus to at least say that they regard themselves as Rwandans first. Does this laudable detribalised nationalism go beyond superficial platitudes? Can it be sustained when Kagame ceases to be in charge?
Who knows?
Twenty five years is not that long. It's barely one generation. And many of those who were personally involved in terrible dramas in 1994 – either as recipients or initiators of evil acts – are still alive.
Have these survivors REALLY completely cast off their anger, pain and sadism to the point where they don't think like Hutus or Tutsi adversaries any more and are only interested in being Rwandans?
Hmmm!
I will be watching the complicated Rwandan situation closely.
In the meantime, we Nigerians need to seriously address our own tribal antagonisms – which are escalating – because if we cannot eliminate them, we might as well go our separate ways.