By CHARLES KUMOLU
Pilot, author, actor, and motivational coach, Femi Jacobs offers a rare insight into his transformation from a young man with unpleasant childhood memories into an award-winning actor, writer, and motivational coach. Much as Jacobs is not urging anyone to emulate his steps to significance, he believes there are important life-changing lessons in his story.
Growing up very fast:
I am from a polygamous family.  I was one child out of a dozen or more roaming around a house in Ife, Osun State. I am the fifth child of my mother, who had seven. If I had lived a life that was below par no one would have blamed me. I wrote about this in the beginning of my book, Rise.  I left home at 8 to live with my uncle. It opened up a new chapter for me. Leaving home at that age, taught me self reliance and creativity. I was then the eldest of his kids. He had four children. I had to learn how to grow up very fast and started contributing for us to have survived. I hawked wares, engaged in farming, and worked as a waiter at his wife's bar among others.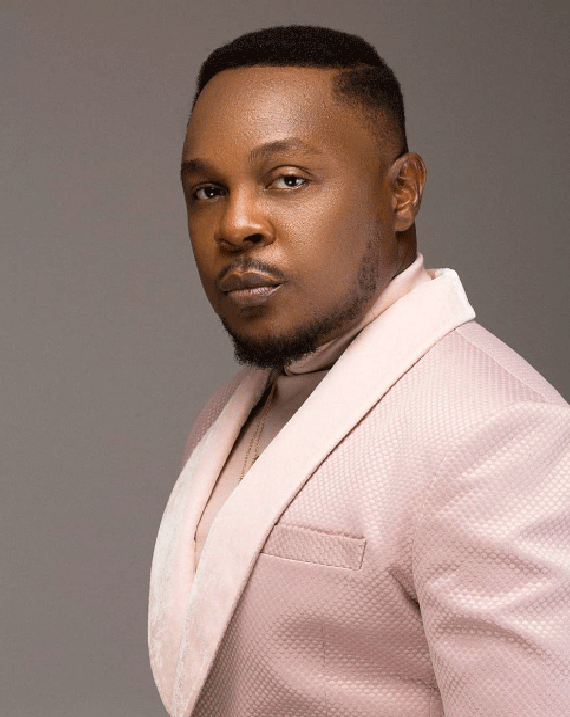 My story is my story
This busy life left with me no moment to sit around and pity myself. I simply got on with surviving. These skills have served me well today. I am not advocating child labour at all because it is a totally different thing on its own. I am not saying anyone has to go through what I went through to succeed.  My story is my story, and I cannot make it a law for anyone else. God has been kind to guide, lead, feed and save me at crucial points when it was impossible. However,  these were life-defining moments. My book articulates the principles I applied to survive. We are all here to make the best we can of our lives on this earth. This is what the book emphasises. It has been an eventful life for me, and one that I am deeply grateful for. I consider it a privilege to have experienced the other side of life and eventually becoming a man of many parts.  Being a music director was probably my first consistent duty ever since I discovered my musical gift. Sharing it with so many people over two decades every weekend was enriching, although it didn't pay much.
https://www.vanguardngr.com/2019/03/bbnaija-has-been-a-blessing-to-me-ifu-ennada/
 Doors began to open
However, it provoked the desire to find wider and deeper expressions for the gift. I think when you constantly invest in yourself,  people would be drawn to you. This is the only way I could explain how acting came into the mix. I was invited by my church group to play roles  in their faith-based productions. The confidence people say I project onscreen, however, was learned as a performing musician. One demand led to another and doors began to open for TV series like Tinsel and then ultimately to my first starring role in a blockbuster cinematic film like The Meeting. Soon after, validation started to come and I began to win national, continental and neo-global nominations and awards.
Define ourselves
Leading small groups over those two decades also meant I had to work with people a lot, especially young people. I had to be involved in their lives, teach and motivate them to make something good out of their lives. I believe that this was the beginning of my leadership development career. I did it for long and found out I was enjoying it. This was why I got   life coaching certification.
I guess writing is an offshoot of this sort of learning and practice. Since 2008 I began to consistently share my ideas of success, wisdom, and spirituality on social media. This has won me a lot of audiences, who probably don't find it too strange that I wrote a book. I have also started a self-improvement brand and platform called Spirituality,creativity  and clarity seminars.
I believe  a man is an enterprise. I discovered that if we do not define ourselves we can't evolve into many different streams of expressions. We are here to live and have fun doing the things we love, and we can be happier if we just let our hearts guide us through our journeys rather than trying to always control things.
Finding fulfillment
To be honest, I am fulfilled whenever I put my talents into use. Problems come when we try to be like other people. If we can channel our uniqueness into all that we do,  everything we do would be fulfilling. In the beginning,  I simply needed to survive. However, as time went on and things got better I realised that I had joy in expressing myself. I am also easily bored. Being boundless keeps me calm and engaged.
Smooth transition
I came into Lagos in 1995 and desperately needed a job. I found one in a church in Ketu where I worked as an office assistant. It seems like a million years ago now though. While at the church, their pianist left to school in England. The pastor said he couldn't afford to employ another pianist and still keep me on staff. That was how I had to teach myself to play the piano reluctantly. Experiences like this one motivated me into developing myself fully.  From that time on, I became a music director fully. That was how my music career was birthed. I later went on to release three  albums and performed here, the UK and the US.  Music taught me rhythm, voice, and poise. These skills came handy when the opportunity to become an actor surfaced. It was a smooth transition.
Cultural realities
I have read a lot of foreign books on success and personal development. While these books are brilliant and immeasurably helpful, I found out that they are low in relatability because their illustrations and worldview do not capture the unique socioeconomic and sociocultural realities of a typical African reader. I felt we needed a more grounded perspective on how to execute personal success stories and make more of ourselves as citizens of this great continent. That was why I wrote this book.
I really hope it achieves the connection I had in mind. I hope it shows clearly how to navigate our unique social context and achieve a life of greatness, meaning, and success. That would give me fulfillment me greatly.
Our psyche is broken
I also want many young people under 40 to read it. Our psyche is broken. Anyone who interacts with young people would easily see that while there are potentials there is also disillusionment. It has never been more obvious as it is now. The legacy of decades of all our social, economic, political and even religious decadence has left most young people confused, belligerent and angry. This is not backed up with any credible form of enlightenment. I really hope that we can get the book into their hands and find a way to begin the conversations necessary for the reconstruction of our collective mental infrastructure. This would be a major thrust of my engagements. I am pitching this to partners, both private and corporate to see how this can be executed with great success.  Wisdom is what qualifies us for greatness. We need to build ourselves up to become contributors to the development of our great country and continent. No one will come and fix it for us. It is our work to do and our call to answer. This is why the book is called, Rise. We all must rise and do the work. Great nations don't evolve by accident or by luck.
Read full interview on www.vanguardngr.com
Opportunities abound
The book was precisely written to create a new way of thinking. I know what I went through to get here. These are the lessons I articulated therein. I wish I read this book 20 years ago. Many are forgetting the virtue of self-cultivation. Even in places where opportunities abound, those opportunities were created by people who seized their moments. This book shows how to navigate this rough terrain and make more of ourselves.
Although I have given many examples from my own journeys to give it context and peculiarities, the principles of success are indeed universal. A truly successful Nigerian should be a success anywhere else. Success is not what we amass but who we become. This book challenges the reframing our internal consciousness so that we can become the success we seek.
I have selected all the pertinent principles and explored deliberately the angles that are most relevant and fundamental to anyone who seeks to maximize their life.
Self-made story
There is nobody whose story is self-made. Those who say that only flatter their ego. We are all products of influence. There is self-application and deployment, and there are personal ethos and values that lead us to profit and success.
But we have to learn front others, contribute to causes and businesses, to be assisted at crucial points of in our journeys. It is also important to be guided by those who know better than we do before we can achieve anything.  You can't sit around waiting for help and you can't also go it all alone. These factors intermingle harmoniously to bring us to greatness and success.