…Say action ridicules Buhari's anti-corruption agenda
…Warn senator-elect against parading himself as Igbo leader
By Joseph Erunke
ABUJA—A coalition of human rights lawyers and Ohanaeze chieftains have faulted the federal government over its suspension of trial of the former governor of Abia State and senator-elect   for Abia North Senatorial District,Orji Uzor-Kalu, saying the action has further ridiculed President Muhammadu Buhari's anti-corruption agenda.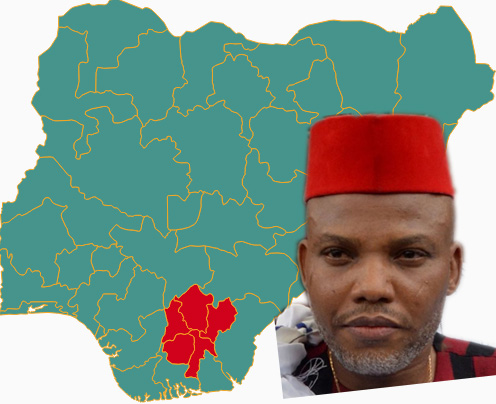 Similarly, the groups at a press conference yesterday in Abuja, said it was   a mockery of the nation's moral standard for the ruling All Progressives Congress, APC, to have fielded the former governor in the last   National Assembly election.
Abia North Senatorial Election: The double standards
The convener of the groups, under the aegis of Concerned Igbo Leaders, Bar. Uche Nnadi, reading a prepared speech before newsmen at the event,insisted that "the sudden suspension of the trial of Chief Kalu may have further put to ridicule, the anti corruption agenda of president Buhari."
To this end,it tasked the governnent to resume trial of Chief Kalu, saying:"There  should be no sacred cows in the fight against corruption."
It insisted that the APC erred when it allowed Chief Kalu to fly its senatorial ticket for Abia North.
"It was even a mockery of our moral standard for the ruling  APC to have fielded the former governor in the last   national assembly election in the face of his trial over alleged N7.6billion fraud .
"It is even sad that such a   person could be cleared and fielded by APC   as its standard bearer for Abia North Senatorial seat in the 2019 election,"the group emphasised.
"The same former governor who was in and out of  a German hospital last year for medical treatment participated actively in the last election,"it said.
They asked Chief Kalu to stop parading himself as an Igbo leader until he clears himself of the corruption allegation.
"We have warned the former governor of Abia State to   stop parading himself as Igbo leader until he clears himself   of the alleged N7.6 billion fraud levelled against him by the Economic and Financial Crime Commission (EFCC)," it added.
The concerned Igbo leaders said it would be ridiculous for the same   ex- governor to present himself as Igbo leader and to go about dropping President Muhammadu Buhari's name in his selfish political quest.
I left PDP for good – Orji Uzor Kalu
"Unfortunately, the same politician who ordinarily should be in jail for allegedly defrauding the state over N7 billion is busy parading himself as Igbo leader in Abuja.
"And today, the former governor is busy telling every  ear that cares to listen that he is closer to the President than any other Igbo."
They spoke further: "We take exception to Chief Kalu or any other corrupt politician to claim that he represents or speaks for the Igbos under any guise.
"We know our leaders, and we would not allow people with questionable character to continue to drag the Igbo nation to the mud "
Subscribe for latest Videos