By Sonny Atumah
In the last two years refiners faced volatile challenges that were tied to market developments. The United States shale revolution which increased production affected global oil production significantly.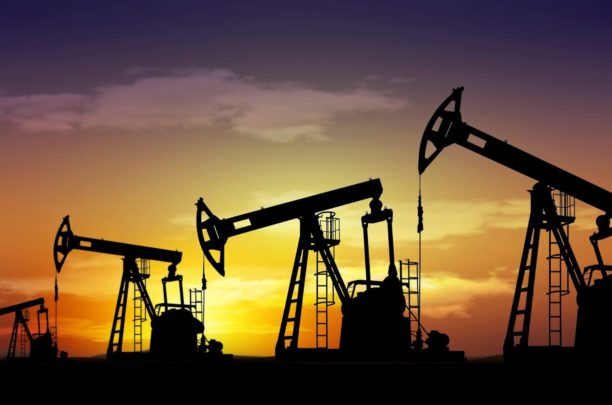 With crude oversupplies prices were in a plunge step to new lows globally. OPEC nations that operated a seller's market ran revenue slump budget deficits. By the beginning of 2017, OPEC, adopted a strategy of production cuts to support oil prices.
The shale producers took over the market and acted as headwinds to benchmarks including the West Texas Intermediate, WTI. The shale now accounts for 36 percent of total U.S. crude oil production and has reduced American dependence on oil imports from overseas. This has affected world oil industry sectors from upstream to downstream with a double effect.
Black History Month: 'The way to right wrongs is to turn the light of truth upon them'
For the United States, it has affected its trade balance by reducing the annual merchandise trade deficit by US$275 billion from what it would have otherwise been. Many OPEC and non OPEC countries groaned, and were not able to increase their capacities to process crude to meet domestic demand.
Analysts believe that the net effect was a redistribution of wealth away from producers in favour of overseas consumers. The global economy has shown signs of weakness, with slowing growth in China, contracting GDP in parts of Europe, currency crises in emerging markets and financial volatility around the world. Gasoline is the most widely used petroleum product in the United States according to the United States Energy Information Administration, EIA.
Although gasoline is traded globally and priced at various locations around the world, all the prices tend to move together in the long run because gasoline can be transported between markets, thereby linking their supply and prices.
Differences in absolute price levels as well as short-term price changes across the world reflect varying gasoline specifications, refinery maintenance schedules, unplanned refinery outages, transportation constraints, peak consumption seasons, as well as regional inventory levels. What product to refine is determined by demand? Prices and crack spreads drive petroleum products prices.
Basic underlying principles of demand and supply that dictate market price behaviour affect refinery crack spreads.  Crack spread by Investopedia refers to the overall pricing difference between a barrel of crude oil and its byproducts such as gasoline, heating oil, jet fuel, kerosene, asphalt base, diesel fuel, and fuel oil. The business of refining crude oil into various components has always been volatile from the revenue point of view.
The spread estimates the profit margin that a refinery can expect to generate from cracking crude oil into useful petroleum byproducts. Depending on various factors such as weather seasonality, geopolitical issues, global supplies, and time of the year, the demand and supply for certain petroleum components may affect the profit margins that a refiner may generate from a barrel of crude oil. Refiners are often caught between crude oil purchase as raw material and finished products or fuels they intend to bring to the market.
Cracks spreads are used by refiners to hedge their profit and loss, while speculators use cracks spreads in futures trading. Oil refiners use crack spreads to hedge against any adverse price movements that may affect their profit margins. If a refiner relies on selling gasoline and the price of gasoline drops below the price of crude oil, this is likely to result in a loss to the refiner.
The United States shale producers are now hedging their future output to capture relatively higher prices, which also pressured the WTI as prices shot up on large inventory draw during the week. In the 2019, IHS Market Report, the U.S. refining sector is now among the most competitive in the world for several reasons. Oil prices in the U.S. are often lower than elsewhere, due to fast-rising domestic output, and processing costs are also lower, given the relatively low cost of natural gas as a feedstock. The U.S. refining base is also highly efficient and benefits from excellent economies of scale.
Oil price hits $58, highest in 2019, as Saudi Arabia cuts output by 500,000 bpd
As we enter the spring season of March to May, in the northern hemisphere, there is a high inventory draw for gasoline developing. Waivers for the eight countries importing Iranian crude would lapse in May. The EIA reported that for the week to March 15, gasoline inventories have been posting heavy drawdown for three weeks in a row. For a brief period during last year, it was reported in Asia, that gasoline was priced at a discount to crude and was lower than fuel oil. This was due to a combination of gasoline price weakness and fuel oil price strength.
As refiners struggle to pass on the extra costs incurred, consumers change buying patterns in response to higher prices. On January 1, 2020, the International Maritime Organisation, IMO new rules governing bunker fuel quality, would take effect. The IMO 2020 legislation means that high-sulphur fuel oil will be displaced from the bunker market and replaced by lower-sulphur fuels, such as diesel or gas oil which is good for refining.  Shale crudes have a lower sulphur content, requiring less costly operations with the largest incremental volumes coming from the United States, the Middle East, and China.
Subscribe for latest Videos