There is nothing more wasteful than doing diligently what should never be done at all —Professor Peter Drucker, California, USA.
DRUCKER, the management guru of those of us enrolled in MBA programmes in the USA in the 1970s and early 1980s left many deep insights for students of Management Studies worldwide. It was almost a crime to be enrolled for MBA and be seen around Harvard Square or Boston Garden without a copy of one of his books tucked under your arm.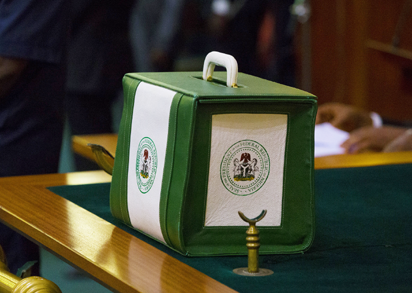 The statement above came from one of his observations on time management by busy executives wanting to maximize their effectiveness. He counselled managing time as well as the first step. In that regard, those aiming for results are advised to look at all the assignments on hands and quickly determine those on which they need not waste their time – or that of anybody else for that matter.
As the eighth National Assembly gradually draws near to a dreary end, the lawmakers are faced with several assignments which can be classified as follows: those they can finish before departure time if they try; those that they can never finish with all the will in the world and a small number which they must just throw away. Despite the absolute importance of the annual budget, the 2019 Budget, as it is now, is one of those things they should just throw away.
Working on it, with due diligence, will amount to a criminal waste of time. Circumstances within and beyond our control have rendered that document utterly worthless. A few among the lengthy reasons will be sufficient for this week.
It was certainly within the government's control to have presented the budget by late October or early November last year in order for the NASS to start consideration of it before everybody became neck deep in campaigns. The negative repercussions of late presentation in 2015, 2016 and 2017 should have taught a more serious government that it is always in the national interest to act on time.
Failure to do so in the past resulted in a recession in 2016, Gross Domestic Product, GDP, the growth of 0.8 per cent in 2017 and 1.8 per cent in 2018 against projected growths of 2.4, 2.8 and 3.4 per cent respectively for each year.
Furthermore, with population growth estimated at 3.2 each year, Nigeria had, in the period under review become the poverty capital of the world. About 92 million Nigerians now live in extreme poverty, and the number is growing daily. As long as GDP growth continues to lag behind population increase, Nigerians, in the aggregate will become poorer. We are engaged in a race against time. But, our leaders either don't know it or don't give a damn.
Late budget passage slows down implementation. This year, as in 2016, 2017 and 2018, nothing has happened because there is no appropriation bill to authorise activities which would have stimulated the economy. The first quarter, Q1, is gone. Nigerians can expect GDP growth less than two per cent and more people will slide into poverty.
The global economic community has added to our woes in ways that are totally beyond our control and the influence of economic slowdown worldwide plus resurgent protectionism are tearing the budget to shreds. This is partly our fault.
The budget had been based on crude oil exports of 2.2 million barrels per day, mbpd, since 2013. Actual crude production and sales had been less than 1.8 million per day until the late fourth quarter, Q4, last year, when we reached 2.2 mbpd. Despite that track record as a guide, Buhari's Economic Management Team, EMT, still went ahead and based the 2019 Budget on crude oil sales of 2.3 mbpd.
One does not need to have had long experience in budgeting or forecasting to know that it was wishful thinking at its worst. We knew it was not going to happen. But, the EMT stubbornly refused to quickly review the budget to make it more realistic. Q1 sales of crude have almost been concluded and Nigeria has not exported up to 1.7 mbpd on the average in the first three months.
Sticking stubbornly to 2.3 mbpd became more ridiculous when it was known that the Organisation of Petroleum Exporting Countries, OPEC, had pegged Nigeria's quota at less than 2 mbpd. But, despite the time moratorium given Nigeria in January, our exports were less than 1.9 mbpd. Quota started in February and will last until June when a review will be undertaken. Obviously, the crude exports for the first six months will be far less than the over-ambitious budget estimates.
From all indications, the quota review in June will not lead to an increase of quota. On the contrary; the slowdown in the global economy points to further production cuts. The cuts were made to firm up the price of crude oil. And, to some extent, it has done that. But, the price increase has also brought with it unintended consequences. American shale oil producers who have been shut out when crude prices were low can now compete at the higher prices of crude.
Two very unpleasant repercussions of this change are now affecting Nigerian crude adversely. One, the US, once Nigeria's biggest customer, has reduced its import of Nigerian crude by more than 30 per cent. There is no other customer to take up what the US refuses to buy. Two, US producers have now become Nigeria's toughest competitors in the UK, Europe and Asia. India, which became our best customer after the US, is also turning more to America for crude oil supply and reducing what is imported from Nigeria.
Last week, after months during which government officials pretended as if all was well, it was finally announced that Nigeria will reduce production by 400,000 barrels per day or 17 per cent. It would have been bad enough if that was all the problems we have with crude oil export. Unfortunately, actual shipments for April and perhaps May are expected to be less than 1.7 mbpd. That could last for several months more.
Finally, since its inception, the Federal government has failed to develop a comprehensive and coherent fiscal policy because there is no economist at the top. Buhari in 2015 and again in 2019 campaigned against corruption. He was elected twice on it. The majority who voted for him don't seem to realise that the anti-corruption campaign does not transform into rapid economic growth. For that, we need sound, as well as complimentary, fiscal and monetary policies.
In the absence of any discernible fiscal policy, the Central Bank of Nigeria had been called upon to deploy the monetary policy to keep the economy afloat. Those criticising Mr Godwin Emefiele for shortcomings in monetary policy ignore the fact that the "poor" fellow is forced to wear two hats. Not understanding economics, Buhari has succumbed to his incompetent advisers who believe in "borrow-and-spend" policy.
The consequences of that stupidity are with us now. They plan to spend more on debt servicing than on capital expenditure. They also intend to borrow well into the future without making any attempt to increase Internally Generated Revenue, IGR, of the Federal Government. Right now, we are very close to the debt trap from which Dr Ngozi Okonjo-Iweala extricated Nigeria in 2003/4.
At the rate we are going, Nigeria will owe foreigners more in 2023 than we did in 2004. The future of Nigeria and the young people would have been mortgaged by the old men leading the All Progressives Congress, APC, and the Peoples Democratic Party. That is why the NASS should be patriotic for once. They should stop debating the ridiculous budget and send it back to the Presidency for total review. This one will never be implemented by anybody.