By Donu Kogbara
LAST week, I bitterly complained about the fact that various foreign governments (UK, US, etc.) and multinational organisations (the Commonwealth, ECOWAS, etc), rushed to endorse Presidential and National Assembly elections that were extremely flawed and marred by violence, underage voting, ballot snatching and voter suppression.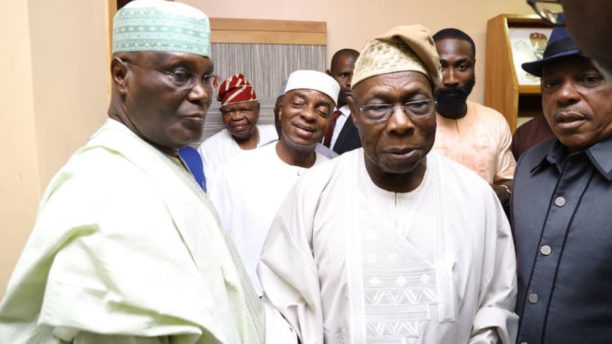 I wondered why foreign election observers had chosen, in the bland statements they issued, to gloss over widespread irregularities. There is usually more than one answer to questions about complicated political scenarios; and I'm sure the observers had a number of reasons for coldly ignoring Atiku's supporters' anguished allegations against Buhari's the All Progressives Congress, APC.
I've discussed this matter at length within my social circle in recent days; and different people have come up with different theories about the observers' motives, the most popular theory being:
Foreigners have too many headaches of their own – Brexit, Trump's dramas and so on – to get deeply involved in Naija shenanigans. Instead of seriously investigating electoral disputes that are not, strictly speaking, their business, they'd rather shrug, accept any result that is announced by whichever party acquires the upper hand and focus on protecting their economic interests in this country.
The above theory definitely makes sense; but I don't think it sufficiently explains why some foreigners are lukewarm about Atiku.
I could be wrong; but I've gradually concluded that doubts about Atiku's integrity are the main reason why he hasn't attracted enthusiasm from the type of foreigner – ambassadors for example – who possesses the power to query the election result on his behalf.
My view is that ex-President Olusegun Obasanjo is largely responsible for Atiku's image problem within this context. Obasanjo comprehensively badmouthed Atiku for years, loudly accusing him of chronic corruption, both verbally and in writing.
Obasanjo gave the world the (false, if you ask me) impression that Atiku was particularly and uniquely dishonest; and when an elder statesman expresses a low opinion of his former deputy in high-level foreign settings, his words can be taken very seriously indeed.
And yes, Obasanjo suddenly performed a spectacular volte face a few months ago; and, having fallen out with Buhari, decided to patch up his quarrel with Atiku and declare him a worthy presidential candidate. But by then, it was too late. The mud had stuck. Millions of Nigerian voters were never negatively influenced by Obasanjo's rants against Atiku. But quite a few foreigners were.
Meanwhile, Obasanjo is stuck with a President he loathes, possibly for another four long years. The moral of the story is: Be careful what you say when you are angry with someone who isn't that bad or bad at all…because destructive words cannot be taken back and may come back to haunt you.