By Emeka Obasi
At my age, I thought I knew so much about young Nigerian hip pop stars. Lucky chaps, they are busy making all the money and creating global headlines. While the older generation put in so much into singing without producing more than a clutch of millionaires, the new breed are smiling to the banks with ease.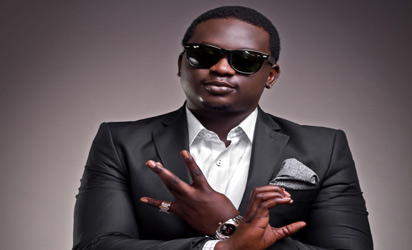 Teni the Entertainer, meant nothing to me until late January. I stumbled on this biggie on TV singing 'Uyo Meyo.' At first I joked that this one looked like Wande Coal. Or probably, she was Timaya's little sister.
I will lead protest if INEC shifts elections again — CharlyBoy
How wrong I was. The song hit me. It reminded me of such big acts like Monique Seka and Kassav. I did not even know she was such a superstar. I wondered how this big, wonderful performer escaped my attention all along.
My wife was also following her. That was how both of us became Teni's fans. We got to know of her other track 'Case,' a very popular tune. Trust women. She helped me find out more about Teni the Entertainer.
More revelations came. Teni's sister is Niniola, a singer too. Good to know. Then the connection: Their father was, Chief Simeon Olaosebikan Apata, proprietor of Apata Memorial Schools, Isolo, Lagos.
What a small world. I knew him as a retired Army Major. And I remember the day he walked into my office carrying a rifle in 1993. It was strange. Yes, soldiers were in power. This one was retired and wore shorts.
We got talking. A group of enterprising Nigerians came together to add spice to sports journalism. The paper was known as 'Sportstar.' Mike Uwakwe, Mike Anwankuo, Biodun Adesanya, Sam Nwankwo, all oil workers, Felix Ibukun, Anayo Onwuka, both bankers, teamed up with Alex Tunwagun and I on the Board of Muma Communications.
Our office, an Eight bedroom duplex, owned by one of the Shonekans, was on Ademulegun Street, off Godwin Omonua, Ire Akari Estate. Akpata lived on Godwin Omonua but had his schools on Ademulegun.
The area was hot as we found out after taking possession. It was not because the woman who occupied the building before us did not want to quit. Armed robbers made it a dreaded zone.
Police vow to arrest killers of APC ward chairman in Imo
Akpata devoted all his time to making the place hotter for the criminals and safe for residents. He was thus the 'Chief Security Officer' of the entire area. And he wanted to know everyone that moved into the area.
In our first few weeks, we were told of the strong man called Major Akpata. That name scared criminals to their pants and if he coughed, many residents caught cold.
If the intention was for us to go and announce ourselves and mission to him, I did not deem it necessary, as the Executive Editor. We were just journalists trying to earn a decent living.
We were also aware of rumours about our business. Since we had not started printing, some informants did not know what to make of this new set of residents.
Gossip, of course, has wings. We also had a smaller building behind ours within the same compound. From the grapevine, I heard that the occupants were into drugs and there was a car parked in front of our office stashed with millions of naira.
Akpata, the brave, decided to confront us as we did not bother to pay 'homage' to him. So he came with a few of his loyalists brandishing his rifle.
I was amused and I knew the man found it strange that I did not shiver when I saw a gun-toting visitor. How could I, when as a boy who lived in Biafra, I played with Madison and Cetme. I also fiddled bullets of different kinds.
Our visitor was taken to the board room where we explained our mission. This was after he had told us about his war experience as a Third Marine Commando. I jokingly told him, I had a lot of Biafran commando cousins who fought under Rolf Steiner and Taffy Williams. So there was nothing to fear.
That was how we became friends and he made sure he always checked on us. And I also made him feel at home when he asked after some of those who lived in the area .
Then we had men like Adolphus Anokwute, whom I first met in 1989, following the death of Sam Okwaraji,[ they were school mates], Bassey Ani of American Trans Air/Selcon Travels, Emeka Ogoh, who was digitalizing Nollywood in the early years, Celestine Opurum, an Engineer and Fan Ndubuoke, of Sportslink among others.
Akpata discovered that some of the stories bandied about were not true and that helped his job as he patrolled at night. Any thief who crossed his path might not live to tell the story.
Akpata was a disciplinarian, much like Rev. Israel Oludotun Ransome-Kuti, first President of the Nigerian Union of Teachers [NUT]. Ransome-Kuti was the first to enroll as a pupil of Abeokuta Grammar School in 1908 and later came back as its principal between 1932 and 1954.
He was the father of Olufela Olusegun Oludotun Ransome Kuti, better known as Fela Anikulapo-Kuti, the Afro beat musician and grandfather of Femi and Seun Kuti.
Rev. Kuti was so strict that anytime his boys failed to win a soccer match at home, each player received six strokes of the cane. He was the big man with a deep voice and moved about on his motor bike before a tumble forced him to buy a car, which according to, Prof Wole Soyinka was the third vehicle in Abeokuta.
Akpata was strict and any student who passed through his schools would always remember the lashes offered by teachers either as hot breakfast or steaming lunch. Many parents sent their children to Akpata as a form of reformation.
Code of Conduct Bureau advises public officers to declare assets
Teni the Entertainer and Niniola are going the way of the Ransome Kutis. Strict teacher fathers, singing and dancing children. And the globe will always be their limit.
Akpata was shot dead on January 8, 1995. Teni and Niniola were babies. Sportstar was also shut down.