Propose 180,000mw to meet national demand
By Prince Okafor
Despite the Transmission Company of Nigeria, TCN's attainment of 5,375 megawatts, MW peak generation, stakeholders said the nation still has a long way, considering the 180,000 megawatts, MW requirement.
The General Manager, Public Affairs of TCN, Ndidi Mbah, had stated in an email to Vanguard that the current capacity of Electricity Generation Companies, GENCOs had peaked at 7,450MW, adding that further increase was expected because of planned expansion at Egbin plant.
She stated: "The capacity of Transmission based on the simulation of December 2018 is 8,100MW. Since the last simulation, several transformers have been added to transmission. With the new combined peak, distribution companies have also increased capacity. However, more work is needed on the distribution capacities for the sector to fully stabilise. "TCN has continued to upgrade critical transmission infrastructure nationwide with the commissioning of over 40 power transformers and lines in the last two years, building of seven brand new sub-stations, diligently pursuing its Transmission Rehabilitation and Expansion Programme which is encapsulated in its 20-year transmission expansion plan. As at date, TCN's wheeling capacity had increased from 5,000 in 2016 to 7,124MW in 2017 and 8100MW in 2018."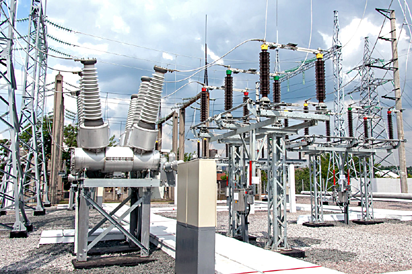 However, in a telephone interview last weekend, the Executive Director, Association of Nigerian Electricity Distributors, ANED, Sunday Oduntan said: "Adequate power generation and distribution would remain a mirage except credible and accurate population census is conducted.
"Nigeria has no credible population census, and you cannot distribute power without an accurate census. Nigeria needs about 180, 000 megawatts for there to be adequate power supply.
https://www.vanguardngr.com/2018/10/aba-residents-give-eedc-14-day-ultimatum-over-poor-electricity-supply-crazy-bills/
"South Africa with 67 million people generates 48,000 megawatts and they are now even working to increase the generation to 79,000. 5,150 megawatts was the maximum we generated since 1980. Let us be sincere with ourselves, to generate power is expensive. To do 1,000 megawatts, you will need about $1.2b."
In another interview with Vanguard, the immediate past President of the Manufacturers Association of Nigeria, MAN, Dr. Frank Jacobs stated:  "The issue of poor electricity supply in Nigeria is generally critical. An economy, with over 180 million people and huge manufacturing and other business activities only produces around 4000MW per day of electricity."
"By the rule of thumb, the country should be generating at least 180,000MW per day. According to World Bank report 2013, Nigeria's electricity per capita was abysmally at 142 kilowatts, which when compared with the world figure of 3,104 kilowatts for the same year, is pretty too small.
"To the manufacturing sector, the challenge of electricity supply is hydra-headed and the most singular core challenge inhibiting the projected growth of the sector. This challenge finds maximum expression in inadequate supply of electricity and exorbitant and escalating tariff."
The General Secretary of the Electricity Generation Companies, GENCOs, Mrs. Joy Ogayi, also added: "TCN transmitted a peak generation of 5,375mw on the 7th of February, 2019. Peak generation is actually the generation for that day to meet the maximum demand for the day, which is usually for a couple of hours and not the whole day."